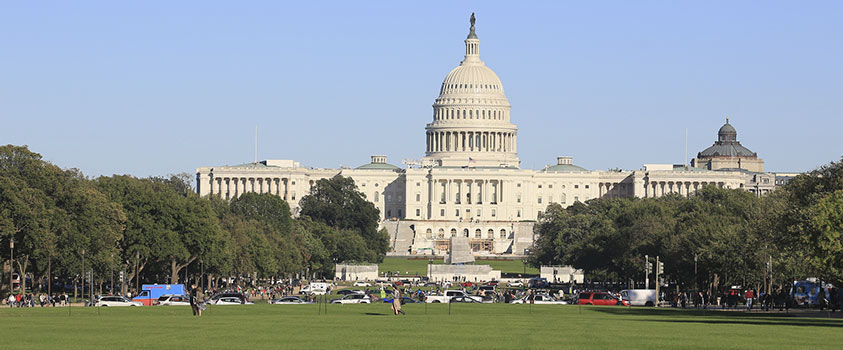 20 Jul

Bi-Partisan Support Continues for Dreamers on Capitol Hill

On 7/20/17, Senators Lindsey Graham (R-SC) and Dick Durbin (D-IL) introduced the Dream Act of 2017 (S. 1615). The proposed bill seeks to provide legal status to young people who were brought to the United States as children and grew up this country. Such children are commonly known as "Dreamers".

A week later, two bills were introduced in the House of Representatives that would also protect Dreamers – the bipartisan Dream Act of 2017 (H.R. 3440), introduced by Ileana Ros-Lehtinen (R-FL) and Lucille Roybal-Allard (D-CA), and the American Hope Act (H.R. 3591), introduced by Nancy Pelosi (D-CA), Congressman Luis Gutierrez (D-IL) and the Congressional Hispanic Caucus.

Under the Senate's proposed Dream Act of 2017, applicants would have to:
Be undocumented, a DACA recipient, or a TPS beneficiary (people with final removal orders, voluntary departure orders, or who are in removal proceedings would be eligible)
Have entered the U.S. before the age of 18;Have been continuously physically present in the U.S. since at least four years before the date of the Dream Act's enactment
Have maintained continuous presence in the U.S. until the date they apply
Meet the education requirement through one of these ways:
They've been admitted to a college, university, or other institution of higher learning, or
They've earned a high school diploma or general education development (GED) certificate, or
They are currently enrolled in a secondary education program to assist in obtaining a high school diploma or GED certificate;
Have not been convicted of certain criminal offenses, and
Pass a background check and medical exam.
Since 2012, approximately 880,000 Dreamers were able to obtain temporary work permits under President Obama's executive order known as Deferred Action for Childhood Arrivals or "DACA" (per USCIS statistics released March 31, 2017). The DACA program has been questioned by some members of the new administration who seek to unwind Obama-era executive actions. President Trump, however, has expressed some support for finding a long-term a solution for Dreamers and has yet to take action to end the DACA program.
Bi-partisan support for legislation to help Dreamers has existed in Congress for many years. Renewed efforts by Senators and Congressmen on both the Republican and Democratic side of the isle offer hope for reaching a consensus on formally extending legal status of Dreamers.
You can schedule a consultation by calling
(301) 276-0653
SCHEDULE A CONSULTATION TODAY.
I.A. Donoso & Associates provide assistance with review and advice regarding eligibility under EB-5 category.