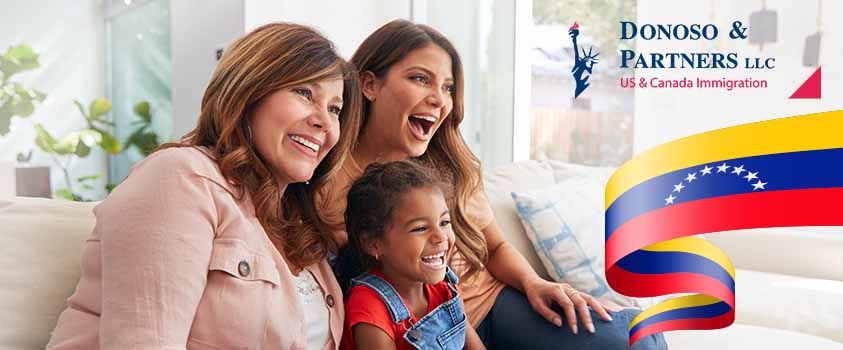 08 Mar

Biden Grants TPS to Venezuelans

Washington, D.C, March 8, 2021: The White House is expected to announce that Venezuelan nationals in the United States will be granted Temporary Protected Status (TPS).

What is TPS?

TPS was created with the passage of the Immigration Act of 1990 and is meant to protect nationals from certain countries experiencing problems that make it unsafe to return to their native country. TPS may be granted by Congress or through a presidential executive order.

TPS is a temporary immigration status provided to nationals from designated countries. It provides for a stay of deportation and allows recipients to apply for a work permit. TPS designations are normally for 18 months. This designation may be extended, and the country may be re-designated to allow more recent entrants to apply for the benefit.

Why TPS for Venezuelans?

The political and economic situation in Venezuela during the Chavez and Maduro governments has turned the country into chaos. The Maduro government in particular has devolved the country into a dictatorship plagued by food and medical shortages, violent street demonstrations, arrests and fierce political repression. Venezuelans face significant personal risks upon returning to Venezuela.

The United States government recently recognized the critical situation of Venezuelans in the United States by issuing on a Memorandum granting Deferred Enforced Departure to Venezuelans as of January 19, 2021.

The Biden Administration has now followed that up by going ahead and granting TPS designation to Venezuelan citizens in the United States. Throughout his campaign, President Biden committed to extending TPS to Venezuelans seeking relief from the humanitarian crisis occurring in Venezuela at the hands of the Nicholas Maduro regime and his predecessor, Hugo Chavez.

TPS designation would provide relief to approximately 200,000 Venezuelan immigrants. A TPS designation could also help eligible Venezuelans acquire a path to citizenship under the U.S. Citizenship Act of 2021 introduced in both the House and Senate on February 18, 2021.

What Happens Next?

USCIS will issue regulations and procedures pursuant to which Venezuelans will be able to apply for TPS before Immigration Courts or before USCIS, and simultaneously apply for temporary work permits to be able to lawfully work in the U.S. A TPS application may be sufficient to cause a stay of a pending deportation for a Venezuelan citizen.

Donoso & Partners is preparing the process of TPS applications for Venezuelans. Please contact our firm today to find out more.

Donoso & Partners, a leading immigration law firm based in Washington, D.C., will continue to report on developments regarding the immigration law and policy through our news section of donosolaw.com.
SCHEDULE A CONSULTATION TODAY.
Donoso & Partners, LLC provide assistance with review and advice regarding eligibility for visas to the U.S. or Canada.