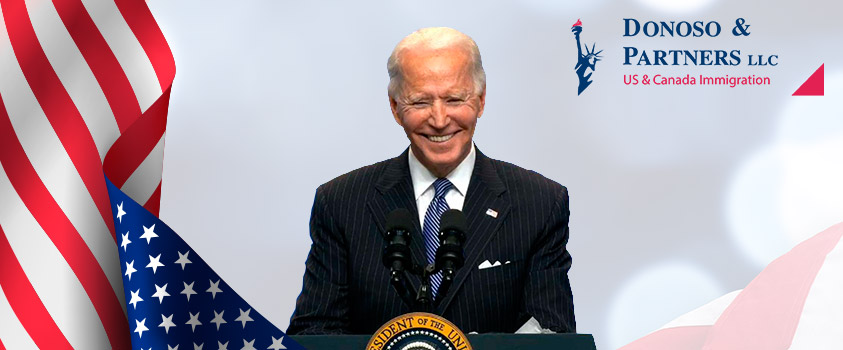 16 Feb

Biden Will End Trump-Era Citizenship Test

Washington DC, February 16, 2021: Reports from Washington indicate that the Biden Administration will end the Trump-era Citizenship Test for naturalization applications.

The Trump-era Citizenship Test was rolled out in December 2020 and immediately triggered controversy. The stated purpose of the test was to make it more difficult for immigrants to successfully complete naturalization. The test added 28 new sample questions to the 100 questions about US history and civics used previously. Applicants were also required to answer 20 questions with a minimum score of 12 (compared to 10 questions in the past).

Most observers noted that the text of the new test and the sample questions was confusing. Donoso & Partners expected the new test to cause further government delays in naturalizations for the simple reason that the Trump-era Citizenship Test takes longer to administer, thereby reducing the number of naturalization interviews that USCIS officers can complete per day.

By ending the Trump-era Citizenship Test and replacing it was a more traditional test, the Biden Administration is taking an additional step towards reducing delays in naturalization applications. Presently, it takes over 1 year to process a naturalization application. President Biden has expressly stated his goal of speeding up the naturalization process.

Donoso & Partners, a leading immigration law firm based in Washington, D.C., will continue to report on developments regarding the immigration law and policy through our news section of donosolaw.com.
SCHEDULE A CONSULTATION TODAY.
Donoso & Partners, LLC provide assistance with review and advice regarding eligibility for visas to the U.S. or Canada.