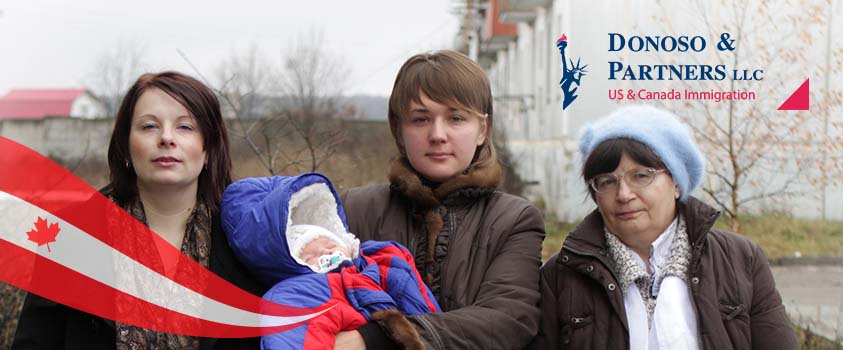 04 Mar

Canada Plans to Offer Visas to Ukrainian Citizens

Toronto, March 3, 2022: Canada is introducing new immigration streams for Ukrainians who want to move to Canada permanently or temporarily.

Ukrainians who wish to come to Canada on a temporary basis will be able to obtain a Canada-Ukraine Authorization for Emergency Travel. There will be no limit on the number of Ukrainians who wish to apply. Pending background check and security screenings, they will be able to have their stay in Canada extended by at least two years.

Immigration, Refugees and Citizenship Canada (IRCC) aims to have this extended pathways open for application in two weeks.

IRCC will also quickly implement a special expedited family sponsorship program for permanent residence. It will create details for this program in the coming weeks.

All Ukrainians who come to Canada under these measures will be able to apply for open work permits. This means they will be able to work for any employer in Canada of their choice. This is in addition to the other open work permits IRCC has already made available to Ukrainians currently in Canada.

IRCC has stressed that more information on these temporary and permanent residence programs, including processing times, will become available in "the coming days and weeks."

You can now enter Canada if you're an unvaccinated Ukrainian national with a:
temporary resident visa (visitor visa)
temporary resident permit or
written notice your application for permanent residence in Canada was approved
This also applies if the vaccine you had isn't currently recognized by Canada (WHO-approved).
When you arrive in Canada, you'll still need to meet all other public health requirements, such as quarantine and testing (including a COVID test before boarding your flight).
Donoso & Partners, a leading immigration law firm based in Washington, D.C., will continue to report on developments regarding the immigration law and policy through our news section of donosolaw.com.
SCHEDULE A CONSULTATION TODAY.
Donoso & Partners, LLC provide assistance with review and advice regarding eligibility for visas to the U.S. or Canada.