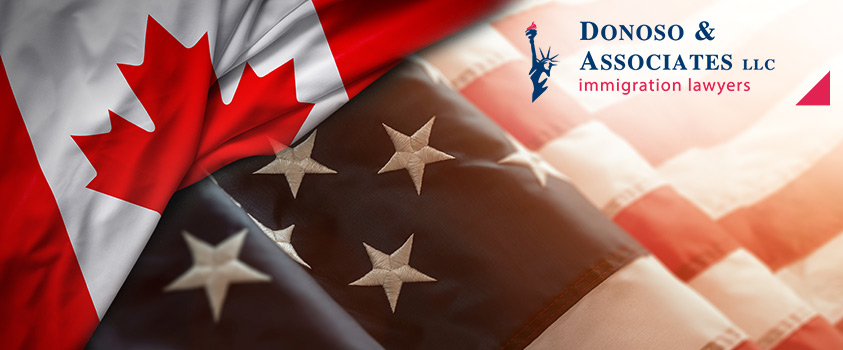 13 May

Canadian L-1 Pilot Program Extended for One Year

Canadians who qualify for L-1 Manager, Executive, or Specialized Knowledge employee visas can look forward to another year of remote adjudications at the Blaine, Washington port of entry. The pilot program, scheduled to expire on April 30, 2019, has been extended for one year until April 30, 2020.

This preserves the three choices open to Canadian managerial, executive, and specialized knowledge candidates:

First, the employer may file the I-129 or I-129S with the USCIS, and wait for its approval, before the Canadian employee travels to the U.S. This procedure is standard for non-Canadians, but tends to require several weeks to months of USCIS adjudication.

Second, a Canadian candidate may travel to certain ports of entry or pre-clearance airports, and present their I-129 or I-129S for same-day adjudication by U.S. Customs and Border Protection (CBP).

Third, under this pilot program, the employer of the Canadian candidate files the I-129 or I-129S with the USCIS California Service Center, along with all filing fees and supporting evidence. The candidate may then travel to the CBP port of entry facility at Blaine, Washington even before the USCIS completes its adjudication (as long as the USCIS has issued a receipt notice and case number) and request same-day remote adjudication by the USCIS California Service Center.

The benefits of the third option are same-day adjudication by the USCIS authorities, potentially resulting in more consistent results than localized CBP adjudication, and in faster results than awaiting full USCIS adjudication.

I.A. Donoso & Associates, LLC, is a law firm based in Washington, D.C., and is recognized as a leading immigration law firm with recognized expertise in visas for EB-5 investors, professionals and academics.
SCHEDULE A CONSULTATION TODAY.
I.A. Donoso & Associates provide assistance with review and advice regarding eligibility under EB-5 category.