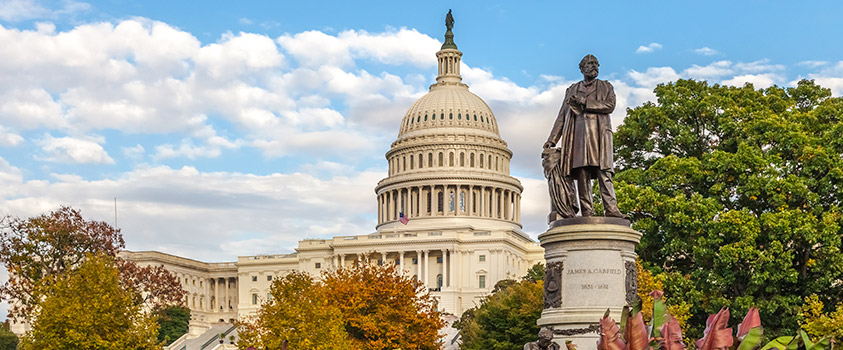 16 Dec

Congress Extends EB-5 Regional Center Program Until September, 2016

December 15, 2015. Congress has agreed to extend the EB-5 Regional Center program until 09/30/2016 with no changes.
---
This solution was adopted after weeks of intense negotiations among key Senators and members of the House of Representatives, culminating in marathon negotiating sessions for the last 2 weeks.
The solution to extend the EB-5 Regional Center program until 09/30/2016 is a compromise solution. Republican Senator Grassley and Democratic Senator Leahy, joined by House Judiciary Committee Chairman Goodlatte, had drafted a detailed 40-page Bill to implement a top-to-bottom reform of the EB-5 Regional Center program.
While their proposals for improved integrity measures were widely applauded, elected leaders from both the Republican and Democratic parties were reluctant to unequivocally endorse the Grassley-Leahy-Goodlatte EB-5 Bill. Negotiations were hampered by the limited time available to fully understand the many novel solutions proposed in the Bill, as well as the abrupt implementation scheme in the Bill that sought to implement changes overnight, instead of gradually transitioning to the new rules.
In the wake of the extension of the EB-5 Regional Center program, investors are presented with an EB-5 landscape that has no changes from a few short months ago. For example:
a) the capital investment amount remains $500,000 per investor;
b) the Source of Funds rules remain the same;
c) filing fees and filling procedures remain the same, and
d) the USCIS policy of deference for approved I-526s stays the same.
This period, however, is not likely to last for many months because the USCIS and the President's Office have both stated their intention to implement measures to modernize the EB-5 Regional Center program. On April 27, 2015, the Secretary of the US Department of Homeland Security — which is the government department that runs the USCIS — wrote to Congress to recommend increasing the capital investment amount per investors and changing the rules for defining Targeted Employment Areas. On July 16, 2015, the President issued a report with key recommendations for the EB-5 Regional Center program. Among the first recommendations were (a) better integrity systems for Regional Center managers, combined with (2) an increase in the minimum capital investment amount.
We do not expect USCIS rules to change before the summer of 2016, and any changes must be notified to the public for comment.
I.A. Donoso & Associates LLC will continue to report on potential improvements and changes to the EB-5 Regional Center program throughout 2016.
Please contact I.A. Donoso & Associates should you have any questions.
SCHEDULE A CONSULTATION TODAY.
I.A. Donoso & Associates provide assistance with review and advice regarding eligibility under EB-5 category.