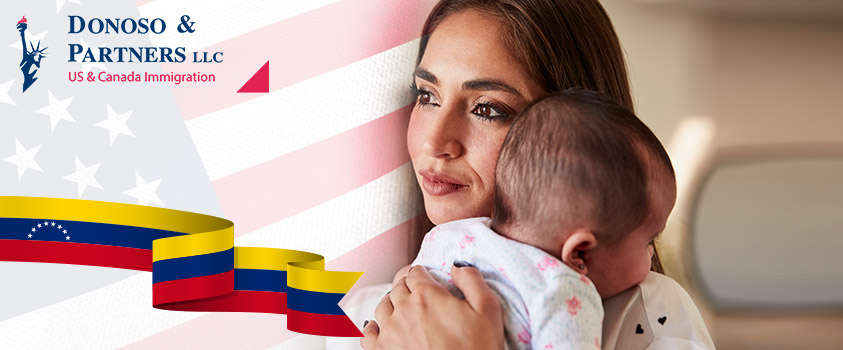 15 Feb

Congress Proposes TPS for Venezuelans

Washington, D.C., February 15, 2021: Two bills have been presented in the House and Senate that seek to grant Temporary Protected Status (TPS) to Venezuelan immigrants who have been forced to flee the political and economic oppression of Venezuela's vicious Maduro Regime.

House Bill on TPS For Venezuelans

Democratic Reps. Darren Soto and Debbie Wasserman Schultz and Republican Rep. Mario Diaz-Balart, all from Florida, presented bipartisan TPS legislation in the House on Jan. 5. The Venezuela TPS Act of 2021, would designate Venezuelans for TPS, which would prevent about 200,000 Venezuelan nationals in the United States from being deported. The bill would automatically designate eligible Venezuelans for TPS for 18 months with the option of renewal. Venezuelans would also be granted work authorization.

This is the second time recent years that the House passes a bill granting TPS to Venezuelans. An earlier effort that passed the House in 2019 was not taken up by the Senate under Mitch McConnell and, thus, the bill died.

Senate Bill on TPS for Venezuelans

A new Senate Bill sponsored by Senator Menendez (D-NJ) with Dick Durbin, D-Ill., Patrick Leahy, D-Vt., and Cory Booker, D-N.J., has been presented to revitalize initiatives to grant TPS to Venezuelans. "TPS is based in statute and is a legal immigration status, as opposed to Deferred Enforced Departure," Menendez said. "That is why we are relaunching our campaign to actually stand with those fleeing the misery caused by the Maduro regime."

Prospects for the TPS bills give reason for some optimism. The House remains under Democratic control and already passed a TPS bill in 2019. The Senate, now under Democratic control, will likely allow the TPS bill to move to a floor vote. There is reason to believe that the bill could receive bipartisan support from Senators. Marco Rubio, Senator from Florida, has already publicly stated his support for TPS for Venezuelans.

Donoso & Partners, a leading immigration law firm based in Washington, D.C., will continue to report on developments regarding the immigration law and policy through our news section of donosolaw.com.
SCHEDULE A CONSULTATION TODAY.
Donoso & Partners, LLC provide assistance with review and advice regarding eligibility for visas to the U.S. or Canada.