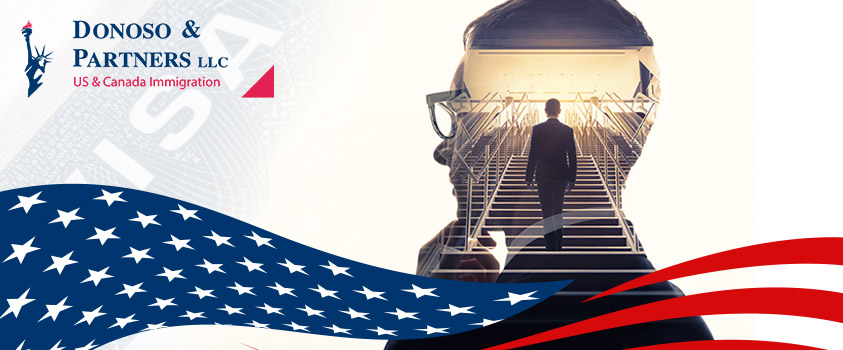 11 Feb

Countdown To H-1B Registration 2021

Washington, D.C., February 11, 2021: The initial registration period for FY2022 H-1B cap will open at noon (ET) on March 9 and run through noon (ET) on March 25. During this period, employers seeking an H-1B visa for a new skilled foreign worker will be able to register their company and the potential H-1B employee and submit their registration.

What Can Employers Do to Prepare?

The steps to prepare for the H-1B lottery are straightforward:
Select potential candidates.
Prepare background documents for H-1B lottery registration.
Pre-screen jobs and candidates with immigration counsel, analyzing key H-1B issues, including:

Specialty occupation analysis of job duties.
Specialized knowledge analysis of candidate's university education.
Degree equivalency for candidates.
Job site analysis.
Wage-level analysis.
Past immigration history of candidates.
H-1B Lottery Fees
$10 for each registration. Each registration is for a single beneficiary.
H-1B Lottery Key Dates for 2021
March 9: H-1B registration period opens at noon ET.
March 25: H-1B registration period closes at noon ET.
March 31: Date by which USCIS intends to notify selected registrants.
April 1: The earliest date that FY 2022 H-1B cap-subject petitions may be filed.
October 1: First date of future employment of new H-1B employee.
No New Lottery Preference for Level 3 and Level 4 Wages
The Biden Administration announced on January 22, 2021 that it would delay implementation of a Trump-era rule that would have skewed the H-1B lottery in favor of jobs offering Level 3 and Level 4 wages. These are the two highest wage levels in the Department of Labor's prevailing wage system. In practice, the rule would have prevented H-1B visas from being granted to entry level jobs. The delay in implementing the rule means that USCIS will not take into account the wage level of the job offered in the March 2021 H-1B lottery.
No New Prevailing Wage Rule
A Trump-era rule proposed by the Department of Labor sought to significantly increase the minimum salary that U.S. employers must pay foreign workers seeking H-1B visas and employment-based green cards. Some minimum salaries would have increased by 50% or more. The rule was controversially introduced with immediate effect, dispensing with the notice and comment period required by the Administrative Procedures Act. Not surprisingly, U.S. employers pushed back by filing an injunction in federal court. Federal courts agreed, and an injunction was promptly issued. Last week, the U.S. Department of Labor delayed the effective date of the rule until May 14, 2021. In practical terms, the prevailing wage rule will not impact employers for the March 2021 H-1B lottery season.
Donoso & Partners, a leading immigration law firm based in Washington, D.C., will continue to report on developments regarding the immigration law and policy through our news section of donosolaw.com.
SCHEDULE A CONSULTATION TODAY.
Donoso & Partners, LLC provide assistance with review and advice regarding eligibility for visas to the U.S. or Canada.