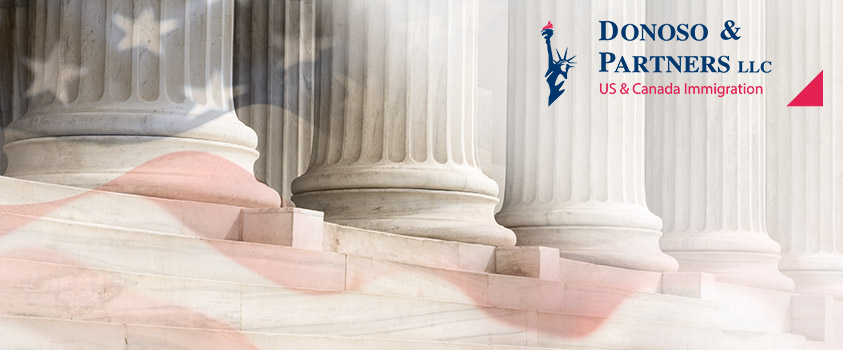 18 Jun

DACA Survives Supreme Court

Washington, D.C. , June 19, 2020: The United States Supreme blocked President Trump's efforts to end the Obama-era program called Deferred Action for Childhood Arrivals (DACA). The DACA program allowed more than 650,000 undocumented immigrants brought to the US unlawfully as children, who completed high school in the US and do not have a criminal record, to obtain temporary reprieves from deportation — and thereby obtaining temporary work permits in the US.

The Trump administration had sought in September 2017 to terminate the DACA program because — in the Trump administration's view — it should not have been adopted by the White House and instead should have been passed as legislation approved by the Congress and the President.

Since September 2017, DACA applicants have lived waiting for the Supreme Court to rule on the the wave of litigation that followed President Trump's decision.

At present, it is clear that DACA program will temporarily remain in effect, allowing renewal of work permits for existing DACA participants. Going forward, the US Supreme Court provided guidance in its decision that enables the White House to restrict or eliminate the DACA program. It is not clear whether the White House will pursue new initiatives to terminate the DACA program, and it is also not clear whether USCIS will allow new applications to be filed for new applicants.

Donoso & Partners, a leading immigration law firm based in Washington, D.C., will continue to report on developments regarding the immigration law and policy through our news section of donosolaw.com.
SCHEDULE A CONSULTATION TODAY.
Donoso & Partners, LLC provide assistance with review and advice regarding eligibility for visas to the U.S. or Canada.