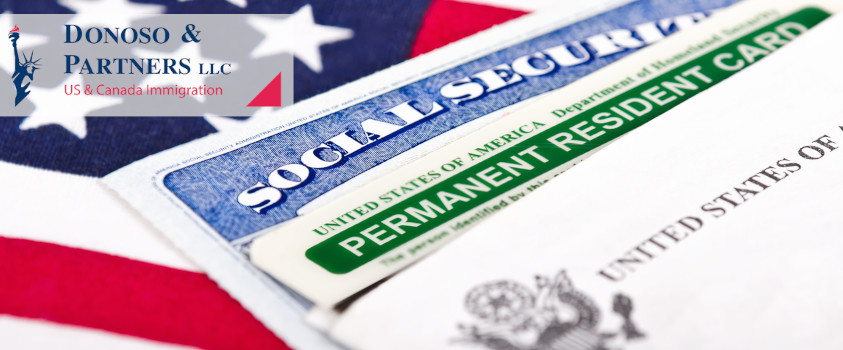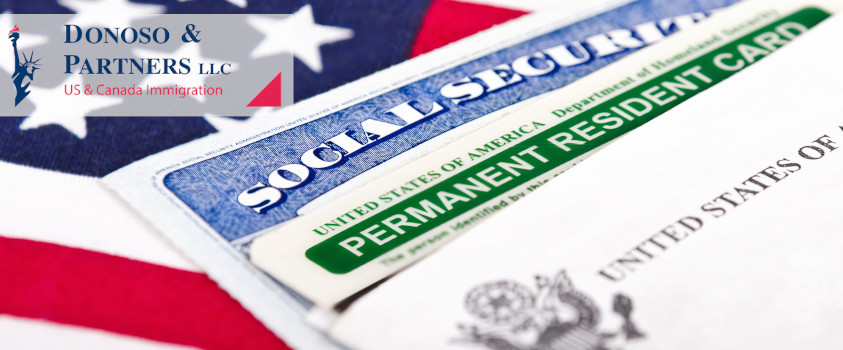 30 Nov

December 2020 Visa Bulletin Released –Advancement for Most Employment- Based Categories Continues

Washington, D.C. – November 30, 2020: The U.S. Department of State recently published the monthly Visa Bulletin for December, 2020.

Employment Based Green Cards:

The December, 2020 Visa Bulletin confirms that the advancement in final action dates and dates for filing have continued to persist and advance following the rapid advancement in the October, 2020 visa bulletin.

A slowdown in family-based immigrant visa processing in FY 2020 due to the COVID-19 pandemic, reduced consular operations, issuance of Presidential Proclamation 10014 (PP 10014), which suspends the entry of certain immigrants, and other country-specific travel bans have all contributed to the much higher employment-based limit in FY 2021. As a result, advancements in many employment-based categories are still anticipated in the coming months, as detailed below.
 December, 2020 – Final Action Dates (Chart A):
 December, 2020 – Dates for Filing (Chart B):
 EB-1:
China: April 1, 2019
India: April 1, 2019
All other countries: Current
 EB-1
China: November 1, 2020
India: November 1, 2020
All other countries: Current
 EB-2
China: May 16, 2016
India: October 1, 2009
All other countries: Current
 EB-2
China: October 1, 2016
India: May 15, 2011
All other countries: Current
EB-3 Professionals and Skilled Workers
China: November 1, 2017
India: March 15, 2010
All other countries: Current
EB-3
China: June 1, 2018
India: January 1, 2014
All other countries: Current
 EB-5*
China: August 15, 2015
Vietnam: September 1, 2017
All other countries: Current

 *EB-5 Regional Center Program was recently extended by Congressional Continuing Resolution until December 11, 2020.

 EB-5*
China: December 15, 2015
All other countries: Current
Significantly, USCIS has confirmed that individuals filing for adjustment of status in December of 2020 must use the Dates for Filing Chart ("Chart B"). This information is provided by USCIS on a monthly basis on their website here: https://www.uscis.gov/visabulletininfo
Family-Based Green Cards
In the family-based green card categories, the December, 2020 Visa Bulletin confirms modest movement forward for all countries in the F-1 Unmarried Sons and Daughters of U.S. Citizens Category. The December, 2020 Visa Bulletin also reports that green cards by Lawful Permanent Residents for their spouses and children under age 21 remains current. This category, however, is impacted by the President's 60-day suspension of immigration to the U.S. for individuals applying for green cards outside the U.S. via consular processing.
Presidential Proclamation:
President Trump's proclamation temporarily suspending the entry of certain immigrants was extended on Wednesday, June 24, 2020, through December 31, 2020 and may be continued or modified as necessary. This proclamation will continue limit the issuance of certain immigrant visas by U.S. consulates abroad.
Notably, in October of 2020, a federal court issued an injunction that bars the President from suspending the issuance of new temporary work visas to the US in the L1A, L1B and H1B classifications. The President's order, issued in June, effectively shut down the most commonly used US temporary work visa programs until December 31, 2020, at the earliest.
Unfortunately, US Consulates abroad remain closed or on minimal operations due to the COVID19 pandemic. Obtaining visa appointment at U.S. Consulates abroad has become a huge cause for delay in US visa processing throughout the world.
New Biden-Harris Presidential Administration:
President-elect Joe Biden has confirmed that immigration policy will be one of his administration's top priorities upon entering office in January of 2021. The new Biden-Harris administration have vowed to terminate a vast majority of President Trump's damaging executive orders that have separated families, hurt American employers, and negatively affected immigration processing in the U.S. and at U.S. Embassies and Consulates abroad.
It is expected that the Biden-Harris administration will use its executive powers to enact meaningful changes to the U.S. immigration system to ensure fairness, efficiency and accountability at U.S. immigration agencies while restoring American values and just immigration policies. The Biden-Harris administration have committed to executive action to reform current U.S. immigration policy within the first 100 days of their administration.
Donoso & Partners, a leading immigration law firm based in Washington, D.C., will continue to report on developments regarding the immigration law and policy through our news section of donosolaw.com.
SCHEDULE A CONSULTATION TODAY.
Donoso & Partners, LLC provide assistance with review and advice regarding eligibility for visas to the U.S. or Canada.