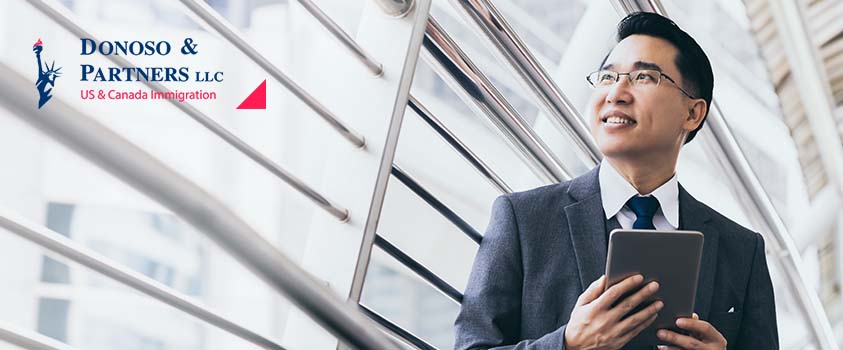 16 Nov

Direct EB-5 Moves to "Current" For All Countries In December 2021

The U.S Department of State released its December 2021 Visa Bulletin today.

As expected, there was no movement in EB-5 cut-off dates for Regional Center visa applicants. The lapse of the EB-5 Regional Center Program has frozen visa processing in the EB-5 regional center category and accordingly, no movement in processing is reported in the December Visa Bulletin.

The December 2021 Visa Bulletin bring significant news, however, in the Direct EB-5 program. For the month of December 2021, all EB-5 Direct applicants across the world will not subject to any visa waiting lists. It is the first time since the EB-5 visa categories became oversubscribed in 2015 that the EB-5 Direct program becomes current for investors from the People's Republic of China, which has been subject to an EB-5 waiting list since May 2015. It's also the first time that Direct EB-5 applicants and Regional Center EB-5 applicants have different cut-off dates.

Interestingly, the December Visa Bulletin also notes that if there is legislative action extending this category for December, the final action dates would immediately become "Current" for December for all countries except China mainland born I5 and R5 (visa applicants investing through an EB-5 Regional Center), which would be subject to a November 22, 2015, final action date.

The surge of EB-5 visa availability in the current fiscal year can help to significantly reduce EB-5 backlogs as soon as the Regional Center Program is reauthorized by Congress. A total of 280,000 immigrant visas are available to the Employment-Based categories in FY2022, another record-high number. With that, approximately 19,880 immigrant visas are available to EB-5 applicants in FY2022.

Donoso & Partners, a leading immigration law firm based in Washington, D.C., will continue to report on developments regarding the immigration law and policy through our news section of donosolaw.com.
SCHEDULE A CONSULTATION TODAY.
Donoso & Partners, LLC provide assistance with review and advice regarding eligibility for visas to the U.S. or Canada.