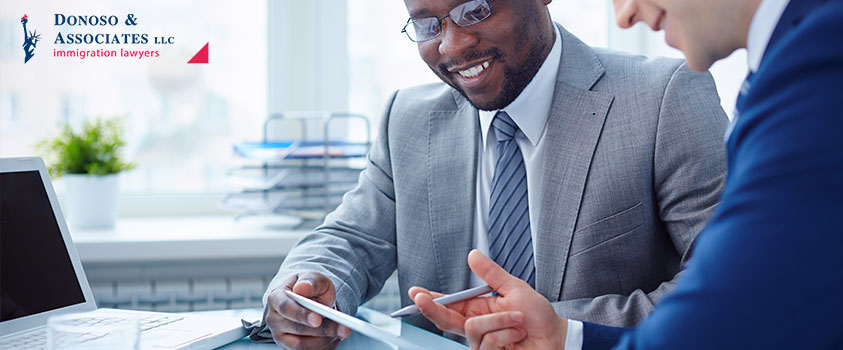 16 Mar

DOL Clarifies Posting Requirements For Electronic Notices

Washington, D.C. – March 16, 2019: With two weeks remaining before the H-1B cap lottery, the U.S. Department of Labor (DOL) on Friday issued a reminder to H-1B employers: electronic notices to employees must be "readily available, as a practical matter, to all affected employees".

It its Field Assistance Bulletin No. 2019-3, the DOL clarified that electronic notices must meet two elements in order to comply with DOL notice requirements to employees. First, the electronic notice must be posted where all employees can be capable of accessing it – including granted these employees the correct access permissions, if required by the site. Second, the employees must have knowledge of the message board, website, database, or other electronic resource where the information has been posted. Failure to either let employees know where to find the electronic posting, or to grant employees the ability to view it, will contravene DOL's notice requirements.

For H-1B placements at third party locations, the above requirements also extend to making the third-party's employees aware of the H-1B position. As with in-house employees, the third-party employees must both be able to view the online resource, as well as be informed of the ability to review the posting online. Moreover, where online postings disclose multiple positions, the specific placement at the third-party worksite must be distinguishable, so that employees onsite may correctly identify it.

All prospective H-1B employers must post adequate notice of the proposed H-1B work position at the relevant worksites, and this may be done in paper format or online. Consult with experienced immigration counsel to avoid violations of DOL job posting regulations.

I.A. Donoso & Associates, LLC, is a law firm based in Washington, D.C., and is recognized as a leading immigration law firm with recognized expertise in visas for EB-5 investors, professionals and academics.
SCHEDULE A CONSULTATION TODAY.
I.A. Donoso & Associates provide assistance with review and advice regarding eligibility under EB-5 category.