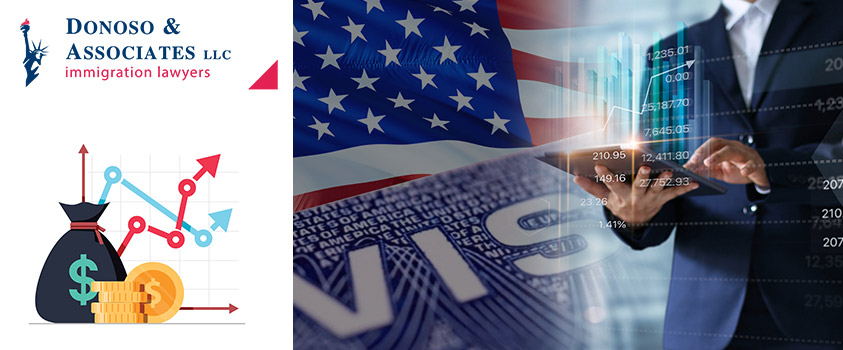 23 Jul

EB-5 Minimum Investment Increases to US$900,000 Starting November 21, 2019

WASHINGTON, D.C. – July 23, 2019 – U.S. Citizenship and Immigration Services (USCIS) will publish the new EB-5 regulations as a Final Rule on July 24, 2019, and will become effective on November 21, 2019.

The major change created by the new regulations is to increase the minimum investment amounts that foreign investors must invest to obtain an EB-5 green card. Starting on November 21, 2019, the minimum investment amount for investments outside Targeted Employment Areas (TEA) will increase to US$1.8 million (from the current US$1 million). The minimum investment amount for investments located in a TEA will increase to US$900,000 (from the current US$500,000). The final rule also provides that the minimum investment amounts will automatically adjust for inflation every five years.

The new regulations also introduce some technical reforms, most important of which is the centralization in the Department of Homeland Security (DHS) in Washington DC all new designations of TEAs. Starting on November 21, 2019, DHS will make TEA designations directly based on new requirements in the regulation limiting the composition of census tract-based TEAs. DHS seeks to eliminate the ability of states to tailor TEAs to fit a wide variety of locations, and with the goal of driving foreign investment directly into high unemployment areas and not merely to nearby areas. Centralizing the TEA designation process at the DHS, however, has been lamented by industry observers who are wary of DHS bureaucracy characterized by long delays, high fees and deep reluctance to dialogue with industry.

The Final Rule also offers greater flexibility to immigrant investors who have a previously approved EB-5 immigrant petition. When they need to file a new EB-5 petition, they generally now will be able to retain the priority date of the previously approved petition, subject to certain exceptions.

Finally, the Final Rule clarifies procedures for removing conditions on permanent residence. The rule revises regulations to make clear that certain derivative family members who are lawful permanent residents must independently file to remove conditions on their permanent residence. The requirement would not apply to those family members who were included in a principal investor's petition to remove conditions. The rule improves the adjudication process for removing conditions by providing flexibility in interview locations and to adopt the current USCIS process for issuing Green Cards.

Donoso & Associates, LLC, is a law firm based in Washington, D.C., and is recognized as a leading immigration law firm with recognized expertise in visas for EB-5 investors, businesses, professionals and academics.
SCHEDULE A CONSULTATION TODAY.
I.A. Donoso & Associates provide assistance with review and advice regarding eligibility for visas to the U.S. or Canada.