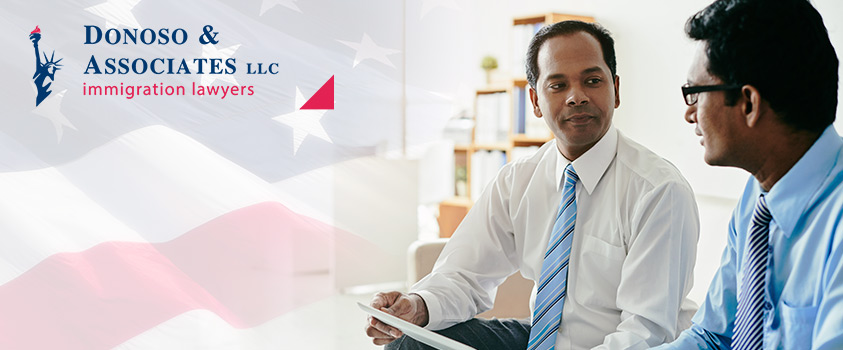 15 May

EB-5 Visa Projections Update – Upcoming Indian EB-5 Waitlist

Washington, D.C. – May 15, 2019 – The U.S. Department of State (DOS) recently provided updated predictions on the EB-5 visa waiting lists for China, Vietnam, India, and the rest of the world. The news for India has not changed. The DOS predicts a waiting list for Indian-born EB-5 investors starting in June or July 2019. The total waiting period, however, was increased to approximately 8 years, up from an earlier prediction of approximately 5.5 years.

The DOS has been quite consistent in its predictions for an India EB-5 visa waiting list. Starting in April 2017, the DOS indicated that it would expect a waiting list to occur in June or July of 2019. As recently as October 2018, the DOS provided similar predictions at a joint AILA – IIUSA conference.

Our Law Firm's experience with Indian EB-5 investors confirms the growing popularity of the EB-5 visa program in India. USCIS estimates that approximately 1,100 new I-526 visa petitions were filed in 2018 by Indian-born EB-5 investors. This is up from approximately 580 Indian-born investors who filed their petitions in 2017. DOS predicted that depending on the visa number usage in May and June 2019, the July final action date for EB-5 visa applicants from India will either be early 2017, or, if India reaches its annual per-country limit in June 2019, its July final action date will be subject to the same final action that will be applied to China (October 1st, 2014).

The DOS did recognize that its projections are "worst-case scenarios" based on new and pending I-526 petition filing data as well as an estimated number of accompanying family members for each investor.

It is interesting to note that the DOS predictions do not expressly take into account the impact of the U.S. Government shutdown on 2019 visa usage in the EB-5 category in general, since the Regional Center program was temporarily suspended during the shutdown. Additionally, the possibility of new EB-5 Regulations – currently pending before the Office of Management and Budget – could impact future demand for EB-5 visas across all countries because the draft regulations purport to increase the minimum investment thresholds to $1.8 million and $1.35 million for Targeted Employment Areas.

I.A. Donoso & Associates, LLC, is a law firm based in Washington, D.C., and is recognized as a leading immigration law firm with recognized expertise in visas for EB-5 investors, professionals and academics.
SCHEDULE A CONSULTATION TODAY.
I.A. Donoso & Associates provide assistance with review and advice regarding eligibility under EB-5 category.