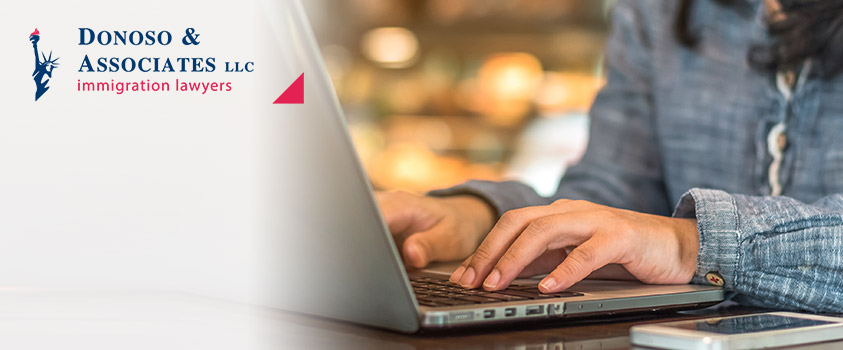 11 Dec

Employers Must Prepare for Online Registration for 2020 H-1B Season

Washington, D.C. – December 11, 2019: U.S. Citizenship and Immigration Services ("USCIS") announced on December 6, 2019, that it will implement the electronic online registration system announced in its Regulations from January 2019.

This system had been suspended until now. The key problem had been the need to roll-out an online system for employer registrations. According to USCIS that online system is now functioning and will be used for the 2020 H-1B Cap Season that starts on April 1, 2020.

USCIS will open an initial employer registration period from March 1 through March 20, 2020.
During this initial registration period, employers or their authorized representatives must electronically file registration for each foreign skilled worker for whom they seek to file an H-1B cap-subject petition.
A $10 fee will apply to each registration that must be paid using the US Government's pay.gov website.
If more employer registrations are received than the 85,000 available new visas for 2020, USCIS will conduct a lottery to randomly select employer registrations to reach the H-1B numerical allocations after the initial registration period closes and no later than March 31, 2020.

Prospective petitioners with selected registrations will be eligible to file a cap-subject petition only for the alien named in the registration.

Employers then have 60 days to file a complete H-1B visa petition including forms, labor condition application, fees and supporting evidence.
Once the H-1B registration system has been implemented, and when registration is required, the agency will not consider a cap-subject petition properly filed unless it is based on a valid registration selection for the same beneficiary, and the appropriate fiscal year. Additionally, although petitioners can register multiple aliens during a single online submission, duplicate registrations for the same beneficiary in the same fiscal year will be discarded.
USCIS will provide guidance on how to use the registration system and prepare registrations before opening the registration system for the initial registration period.
DHS intends to publish a notice in the Federal Register in the coming weeks to formally announce implementation of the H-1B registration process.
Donoso & Associates, a leading immigration law firm based in Washington, D.C., will continue to report on developments regarding the immigration law and policy through our news section of donosolaw.com.
SCHEDULE A CONSULTATION TODAY.
I.A. Donoso & Associates provide assistance with review and advice regarding eligibility for visas to the U.S. or Canada.