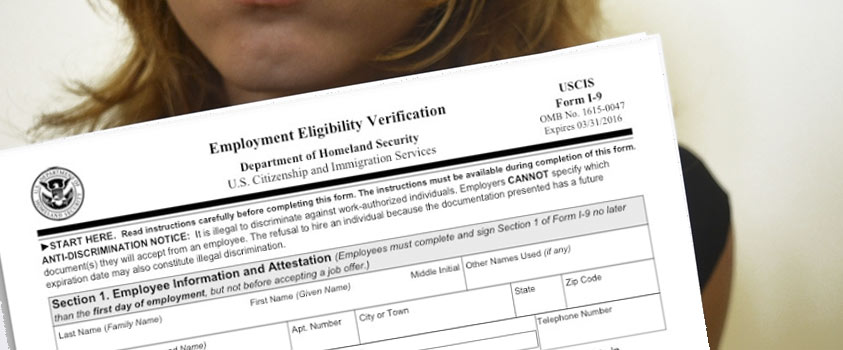 17 Jul

Employers Must Use New Form I-9 Starting September 18, 2017

On July 17, 2017, U.S. Citizenship and Immigration Services ("USCIS") released an updated version of Form I-9. Form I-9 is the key form used by U.S. employers to verify that an employee is authorized to work in the United States. The new version of Form I-9 has a version date of 07/17/17 and is obligatory for all U.S. employers starting September 18, 2017. The version date of 07/17/17 is found on the bottom left corner of the form.

The old version of Form I-9 is no longer available on the USCIS website.

The new version of Form I-9 adds helpful clarity by accepting certain Department of State documents for U.S. citizens born outside the United States:
USCIS adds the Consular Report of Birth Abroad (Form FS-240) to List C documents that employers can accept. Employers completing Form I-9 on a computer will be able to select Form FS-240 from the drop-down menus available in List C of Sections 2 and 3. E-Verify users will also be able to select Form FS-240 when creating a case for an employee who has presented this document.
USCIS combined all the certifications of report of birth issued by the Department of State (Form FS-545, Form DS-1350, and Form FS-240) into selection C #2 in List C.
USCIS also revised the Handbook For Employers (Form M-274) that accompanies Form I-9 to reflect the changes noted above. USCIS has now organized and posted the content of the M-274 as a web-based resource. Employers still have the option to print the M-274 or save as a PDF document, but the "printed" M-274 is no longer paginated and lacks a Table of Contents that allows employers to easily find content in the hard copy.
Employers are required to complete Form I-9 no later than 3 business days after a new employee starts paid work. Employers must also update Form I-9 if an employee's work authorization expires by completing Section 3. Using an outdated version of Form I-9 can subject an employer to penalties.
You can schedule a consultation by calling
(301) 276-0653
SCHEDULE A CONSULTATION TODAY.
I.A. Donoso & Associates provide assistance with review and advice regarding eligibility under EB-5 category.