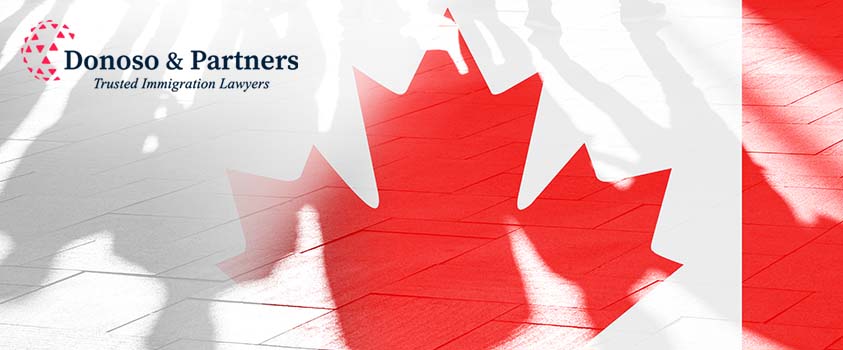 22 Apr

Express Entry FSW and CEC Draws will be back in July

Today, Sean Fraser, Minister of Immigration, Refugees and Citizenship, announced that Express Entry draws will soon resume and that invitations for candidates to apply for permanent residence will begin in early July.

Travel restrictions throughout most of 2020 and 2021 delayed the processing of overseas applications, which led to an increase in the size of the processing inventory. To manage this inventory, IRCC temporarily paused invitations to apply under the federal high-skilled streams, including the Canadian experience class, federal skilled worker class and federal skilled trades class. Invitations to apply will resume in early July, and the vast majority of new applications will be processed within the 6-month service standard.

Minister Fraser also announced today a new temporary policy that will give recent international graduates with expiring temporary status an opportunity to stay in Canada longer, so that they can continue to gain work experience and have a better chance at qualifying for permanent residency. Starting in summer 2022, former international students who are in
Canada and have a post-graduation work permit expiring between January and December 2022 will qualify for an additional open work permit of up to 18 months.
Canada welcomed over 113,000 new permanent residents in the first quarter of 2022 and has processed more than 100,000 work permit applications in the first quarter of 2022, nearly doubling the number processed over the same time period in 2021.

When Express Entry draws for FSW and CEC restart in July, 2022, the Comprehensive Ranking System (CRS) score cut-off will likely be above 500 points. It is expected to stay high for the initial draws, but may eventually fall to pre-pandemic levels once regular draws are in place.

Internal IRCC memos show that immigration officials expect that when Express Entry draws for FSW and CEC candidates resume, the "minimum Comprehensive Ranking System (CRS) score necessary to receive an invitation to apply would likely rise above 500 and remain high."

The Comprehensive Ranking System is a score out of 1,200 used to benchmark federal economic applicants against one another. It's a part of the Express Entry system, which was established in January 2015 to process permanent residence applications. The CRS points are calculated on for factors such as age, education, skilled work experience and proficiency in English or French.

The CRS score is used as a cut-off point in Express Entry draws. To enter the pool, candidates must be eligible under either the Federal Skilled Worker Class, Canadian Experience Class, or Federal Skilled Trades Class.

Donoso & Partners, a leading immigration law firm based in Washington, D.C., will continue to report on developments regarding the immigration law and policy through our news section of donosolaw.com.
SCHEDULE A CONSULTATION TODAY.
Donoso & Partners, LLC provide assistance with review and advice regarding eligibility for visas to the U.S. or Canada.