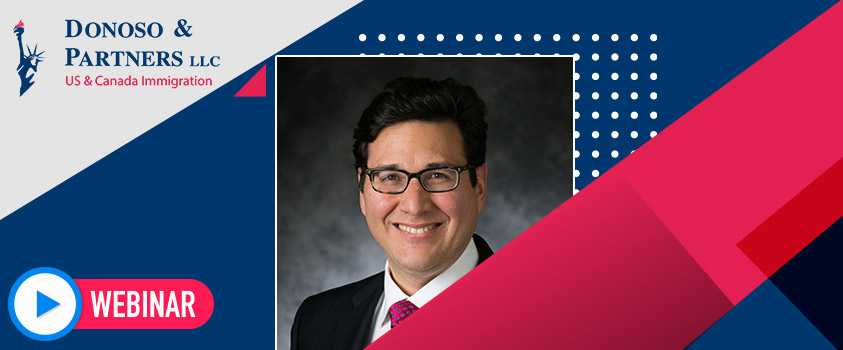 12 Jan

Ignacio Donoso Presents on H1B Visas

Washington, D.C.; January 12, 2021: Ignacio Donoso, Managing Partner of Donoso &.Partners, presented national webinar today on the up-coming H1B visa lottery and the state of new regulations from the Department fo Labor and USCIS regarding the H1B visa program.

Ignacio said: "H1B employers have been faced with massive challenges to the H1B program, from the failed prevailing wage regulations to the new regulations that give priority in the H1B lottery to workers with Level 4 and Level 3 prevailing wages. Employers are further facing issues such as layoffs, reduction in wages and the suspension of H1B visas through Presidential Proclamations. Information is crucial to helping employers adapt and prepare their employment practices regarding H1B workers."

Donoso & Partners, a leading immigration law firm based in Washington, D.C., will continue to report on developments regarding the immigration law and policy through our news section of donosolaw.com.
SCHEDULE A CONSULTATION TODAY.
Donoso & Partners, LLC provide assistance with review and advice regarding eligibility for visas to the U.S. or Canada.