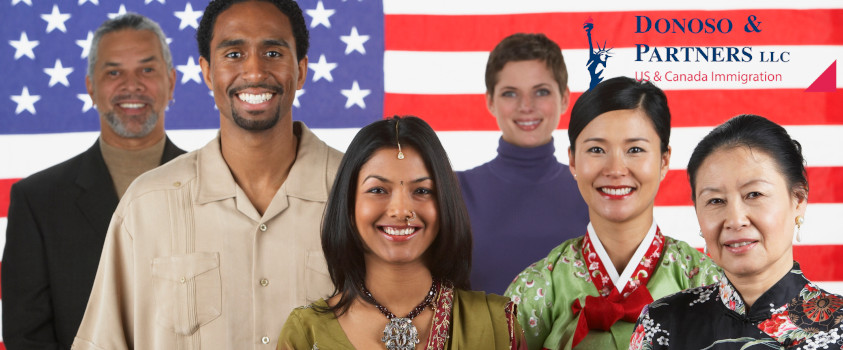 01 Mar

March 2021 Visa Bulletin Brings Good News for EB1 Category

The U.S. Department of State (DOS) released the March 2021 Visa Bulletin, bringing good news to the EB-1 green card category but only incremental improvements in other green card categories.
What is the Visa Bulletin?
The Visa Bulletin is an official monthly publication of the DOS that tracks waiting lists for green cards based on Family-sponsorships ("F" categories) or Employment-sponsorship ("EB") categories. document that published each month by the U.S. Department of State. Waiting lists for green cards sometimes vary widely, and move forward and backward unexpectedly.
The Final Action date reported in the Visa Bulletin is known as the "cut-off date". Green card petitions with a priority date that earlier than the Final Action cut-off date are allowed to proceed forward to visa interviews at U.S. Consulates or to file Adjustment of Status in the United States based on List A Final Action Dates. The Visa Bulletin also includes List B "Dates for Filing", which are sometimes made available by USCIS to allow applicants lawfully in the U.S. to file I-485 Adjustment of Status even before their Final Action date becomes available.
March 2021 Visa Bulletin
The most notable improvement in the March 2021 Visa Bulletin was the 7-month jump forward in the EB-1 category for persons born in China and India. The EB-1 category of Employment-sponsored green cards encompasses the EB-1A category for extraordinary ability immigrants; the EB-1B category for university professors and researchers with outstanding achievement, and the EB-1C category for multinational managers and executives. The cut-off date for the EB-1 category is presently at August 1, 2020 for both China and India, and is "current" (i.e., no subject to a waiting list) for applicants from all other countries.
The EB-5 investor green card classification saw almost no change, with only a 3-week improvement forward for Vietnamese EB-5 investors. The largest group of investors in the EB-5 category are from China, and that waiting list saw no improvement in the March 2021 Visa Bulletin.
In the Family-sponsored categories, the March 2021 Visa Bulletin did not bring good news. Family-sponsored categories saw no changes in any categories.
List B Dates for Filing Not Available for EB Categories
USCIS has confirmed that List B "Dates for Filing" are not available during March 2021 for all Employment-sponsored green card categories. Applicants must use the Final Action Dates.
Donoso & Partners, a leading immigration law firm based in Washington, D.C., will continue to report on developments regarding the immigration law and policy through our news section of donosolaw.com.
SCHEDULE A CONSULTATION TODAY.
Donoso & Partners, LLC provide assistance with review and advice regarding eligibility for visas to the U.S. or Canada.