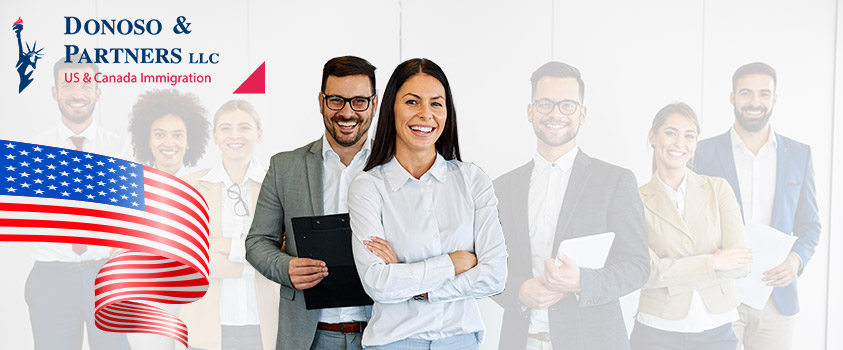 20 Jan

My EAD is About to Expire: What Happens?

Foreign nationals who have already obtained a temporary work permit (called an Employment Authorization Document) during Adjustment of Status, or awaiting asylum or TPS, are faced with renewing their Employment Authorization Document every 12 months.

Many of our clients are concerned that well-publicized delays in USCIS processing of biometrics and delivery of Employment Authorization Documents will negatively impact their ability to continue employment in the United States. Employers are equally concerned about compliance with their I-9 requirements regarding employment verification.

Fortunately, persons who have already obtained an Employment Authorization Document receive automatic extensions of their expiring work permit for up to 180 days if they timely file a renewal application on Form I-765.

The extension of work authorization begins on the date the Employment Authorization Document expires and continues for up to 180 days, unless USCIS denies the renewal application.

An automatic extension of Employment Authorization Documents requires the following:

1. The applicant must file an application to renew their Employment Authorization Document before it expires (except certain employees with Temporary Protected Status (TPS)), and the application remains pending;

2. The eligibility category on the front of the Employment Authorization Document is the same eligibility category on the employee's Form I-797C, Notice of Action (except employees with TPS who may have a C19/A12 combination); and

3. Current Employment Authorization Document eligibility categories for a 180-day automatic extension are A03 (Refugee), A05 (Granted Asylum), A07, A08, A10 (Withholding of Removal), C08 (Asylum Applicant), C09 (Adjustment of Status), C10 (NACARA), C16, C20, C22, C24, C31 (VAWA), and A12 (TPS) or C19 (TPS). The eligible categories are published on the USCIS Automatic EAD Extension page. Some category codes on the EAD may include the letter 'P' such as C09P. Employers should disregard the letter 'P' when comparing the category code on the EAD with the category code on the receipt notice.

To evidence the automatic extension of work authorization, the applicant must provide the Employment Authorization Document (i.e., the card) even if it is expired, and also the Form I-797C Receipt Notice from the USCIS showing that a renewal application on Form I-765 was timely filed.

The EAD and Form I-797C must have the same qualifying eligibility category as that on the expired EAD. See below for information on TPS-based EAD auto-extensions that may not require Form I-797C, Notice of Action.

Donoso & Partners, a leading immigration law firm based in Washington, D.C., will continue to report on developments regarding the immigration law and policy through our news section of donosolaw.com.
SCHEDULE A CONSULTATION TODAY.
Donoso & Partners, LLC provide assistance with review and advice regarding eligibility for visas to the U.S. or Canada.