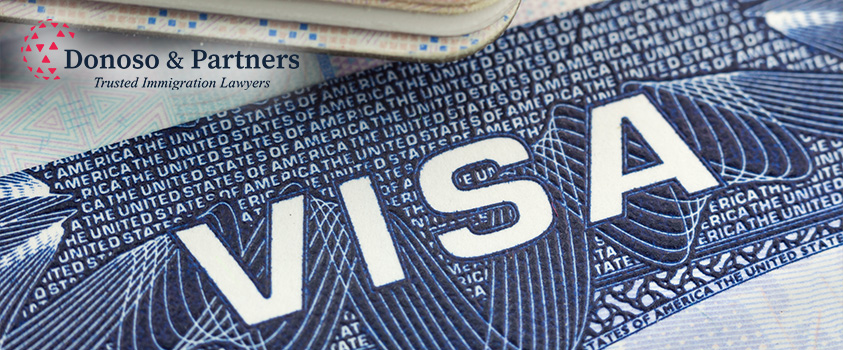 04 Jan

NDAA Act Modifies Eligibility Criteria for E Visas

On December 15, 2022, James M. Inhofe National Defense Authorization Act for Fiscal Year 2023 (NDAA) was passed by Congress. Thereafter, on December 23, 2022, NDAA was signed by the President and NDAA enacted into law.

The NDAA, which is also called the Omnibus Bill authorizes the extension of a wide range of government programs and spending. The Act particularly contains an immigration-related provisions which modify the eligibility criteria for E visa category. Section 5902 (Eligibility of Portuguese Traders and Investors for E-1 and E-2 Non-immigrant Visas) of the NDAA highlights the changes made in the E visa category.

The two of the most critical changes made to the E visa category are explained below:
1. Portugal has been Designated as a Treaty Country
Nationals of Portugal will now be eligible to apply for E-1 and E-2 visas.
There are close to 90 countries that qualify for E-1 visas, E-2 visas, or both.
While the list of E-1 and E-2 treaty countries is quite extensive, Portugal has never been an eligible country.
The NDAA has finally opened the door to Portuguese nationals seeking to engage in trade or make investments in the United States through an E-1 or E-2 visa, respectively. The addition of Portugal to the E-1 and E-2 treaty lists will allow investors with Portuguese nationality to live and pursue investment opportunities in the United States.
2. The Act Imposes a Three (3) Year Requirement of Domicile in Order to Apply for E Visa Category
Investors, who are not (by birth) nationals of a treaty country, can acquire citizenship in a treaty country and subsequently obtain an E-2 visa in the United States.
Individuals who have acquired citizenship status within a treaty country through financial investment must now show that they have resided in said country for "a continuous period of not less than 3 years at any point before applying for an E non-immigrant visa."
This provision does not apply to investors who have previously been granted the E-2 visa.
This is an important change, as nationals of foreign countries with an E-2 treaty with the United States did not have to earlier satisfy the 3 years domicile requirement before using that citizenship to apply for E-2 investor visas.
The law is designed to discourage investors who apply for the Citizenship by Investment ("CBI") Programs to obtain E-2 access without showing any ties to the treaty country. The introduction of the domicile requirement would have a direct impact on CBI Programs offered by countries like Grenada, Turkey or Montenegro.
E-1 / E-2 Treaty Countries
Treaty trader visas and treaty investor visas are known as "E-1 visas" and "E-2 visas" respectively. These visas are for investors who wish to enter the United States under a treaty of commerce and navigation between the United States and the country of which they are a citizen or nationals.
E-1 visas require that the business be principally owned by citizens of the investor's home country (at least 50%). Further, to qualify for an E-2 visa, the investment in the business must be substantial, with investment funds or assets irrevocably committed and sufficient to ensure the successful operation of the business. The investment must be an active commercial business and not a passive investment.
Donoso & Partners has assisted thousands of clients to obtain E-1 and E-2 visas. We welcome the addition of Portuguese nationals to the list of treaty countries. Our firm is a leading immigration law firm based in Washington, D.C., will continue to report on developments regarding immigration law and policy through our news section of donosolaw.com.
SCHEDULE A CONSULTATION TODAY.
Donoso & Partners, LLC provide assistance with review and advice regarding eligibility for visas to the U.S. or Canada.