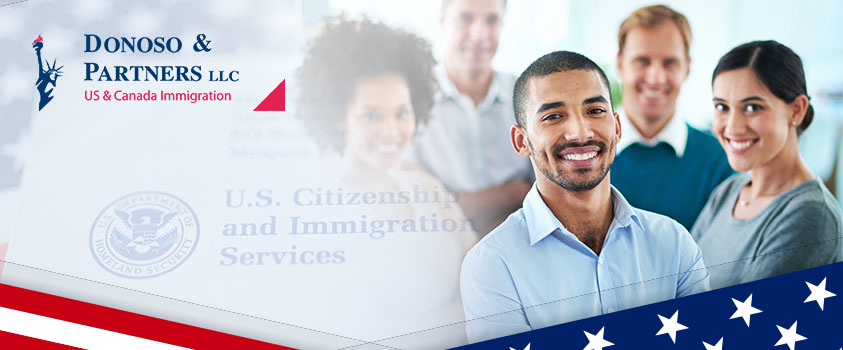 15 Mar

New Life for the EB-5 Regional Center Program

Washington, D.C., March 14, 2022: Following months of legislative deadlock, the U.S. Congress reauthorized the EB-5 Regional Center Program as part of the Omnibus spending bill passed on March 11, 2022. The EB-5 Reform and Integrity Act of 2022 ("Act") extends EB-5 program for 5 years, through September 30, 2027, providing it with much-needed long-term stability.

BACKGROUND

The EB-5 Program lapsed on June 30, 2021 because the U.S. Congress could not agree on how best to update the Program.

During the lapse, U.S. Citizenship & Immigration Services ("USCIS") and the U.S. Department of State ("DOS") suspended processing of all pending EB-5 petitions except for Direct EB-5 petitions and persons who already obtained Conditional Lawful Permanent Resident ("Conditional LPR") status before the lapse.

The renewal of the EB-5 Program will bring relief to thousands of investors who have pending or approved I-526 visa petitions, and who had to wait patiently through the longest lapse of the EB-5 Program in its 30-year history.

KEY CHANGES

Attached is a Memorandum summarizing of key changes to the Program for investors.

We also provide a short version of key changes below:
New Investment Amounts: Investment thresholds for new EB-5 petitions increased to $800,000 for USCIS-designated Targeted Investment Areas ("TEAs"), and $1,050,000 elsewhere. This is an increase from the current thresholds of $500,000 for TEAs and $1,000,000 elsewhere. EB-5 Regional Center investors who filed before June 30, 2021, will not be required to invest an additional amounts.
New Visa Allocation System: The cap of 10,000 EB-5 visa per year remains the same. The Act sets aside 20% of EB-5 visas each year to investments in rural areas (i.e., approximately 2,000 visas per year). Any unused visas roll-over into the next year, and are only released to the general pool in year 3 if unused after year 2. The same allocation system will apply to high unemployment urban areas, which receive a 10% set-aside, and infrastructure projects, which receive a 2% set-aside. The Act does not exempt spouses and children from the cap of 10,000 EB-5 visas per year.
New Job Creation Rules: Each investor is still required to demonstrate creation of 10 jobs but the Act requires at least 1 of those jobs to be created directly. The job creation requirement can be fulfilled direct construction jobs, or through tenants of newly constructed buildings (if the jobs are not simply relocated from an existing business).
Simultaneous Filing of I-526 and I-485 Adjustment of Status: Persons living lawfully in the U.S. status and who are not subject to EB-5 visa backlog can now file I-526 petitions simultaneously with I-485 Application for Adjustment of Status. This benefit applies new I-526 petition as well as persons who have a pending I-526 petition. Adjustment of Status allows persons to obtain their green card in the U.S. before USCIS instead of at a U.S. Consulate abroad. Adjustment of Status offers the ability to remain physically present in the U.S., and obtain a temporary open work permit and temporary travel permit during the Adjustment of Status process. Additionally, Adjustment of Status has the potential to allow investors avoid reduce the potential for age-out issues for their children.
Priority Processing for Rural Projects: USCIS is required by the Act to prioritize processing of EB-5 visa petitions for rural areas. The exact processing of this new rule is not clear at present. It may mean processing as short as several months and in all events shorter than the current 2.5 year processing typical of USCIS treatment of EB-5 petitions in the last 3 years.
Source of Funds: The Act provides certain restrictions on Sources of Funds, including the requirement for 7 years of income tax returns. Donations to the investor may be allowed, if the donor is able to provide the same Sources of Funds evidence as would a principal investor.
Removal of Conditions: Investors who file new I-526 petitions after the Act will have to invest all of their capital before the end of the 2-year Conditional LPR period, and will generally have to complete job creation within 3 years of obtaining Conditional LPR status.
Additional Fees: USCIS will add additional $1,000 filing fee to the current $3,675 filing fee for new I-526 petitions. The Act indicates that fee increases will be examined by USCIS to reduce processing times.
Regional Center Transparency: Regional centers must seek approval of their business plan and supporting documents from USCIS before investors can file I-526 petitions based on that business plan. Regional centers must also comply with strict disclosure and reporting rules.
The myriad changes discussed above bring both new challenges and possibilities to current and prospective EB-5 investors. Those who wish to find out how their situations will be impacted are encouraged to speak with qualified EB-5 attorneys to learn more.
Download the Summary EB-5 Reauthorization.
Donoso & Partners, a leading immigration law firm based in Washington, D.C., will continue to report on developments regarding the immigration law and policy through our news section of donosolaw.com.
SCHEDULE A CONSULTATION TODAY.
Donoso & Partners, LLC provide assistance with review and advice regarding eligibility for visas to the U.S. or Canada.