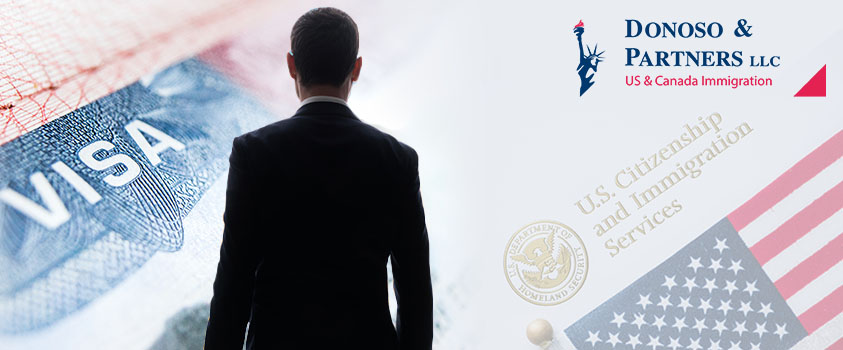 10 Jun

New USCIS Director Promises to Reduce Visa Backlogs

Washington, D.C., June 9, 2021: President Biden nominated Ur Mendoza Jaddou to head the U.S. Citizenship and Immigration Services (USCIS).

Her nomination in April 2021 has been slowly making its way through the US Senate, which must approve her nomination before she can take the reins at USCIS.

Though it is likely that Mendoza Jaddou will be confirmed, the delay in her appointment has put a spotlight on USCIS problems that have plagued the agency during 2020:

a. Long visa processing times and visa backlogs.
b. Excessive delays in simple processes such as green card renewal and production of work permits.
c. High number of requests for evidence for even straight-forward visa renewals.

Mendoza Jaddou has given clear indications that she will immediately address reducing visa processing times and backlogs. This is encouraging. We certainly welcome the return to some level of normalcy and efficiency within the USCIS. During 2020, USCIS appeared to be on the verge of collapse as a functioning regulatory agency, where even simple tasks became opaque, inefficient and highly unpredictable.

A native of California, Mendoza Jaddou brings two decades of experience in immigration policy, law and administration and is a graduate of Stanford University and UCLA Law. Jaddou started her political career in 2002 advising U.S. Rep. Zoe Lofgren, D-Calif., on immigration. From June 2014 to January 2017 she served as chief counsel at USCIS. She is the daughter of Mexican and Iraqi immigrants, according to her White House biography.

The most recent Senate action on Mendoza Jaddou's nomination is that hearings were held on May 26, 2021 regarding her appointment. No specific timelines are available for the US Senate to vote to approve her nomination, though it is likely that her appointment will be approved before the Senate breaks for summer recess in mid-July.

Donoso & Partners, a leading immigration law firm based in Washington, D.C., will continue to report on developments regarding the immigration law and policy through our news section of donosolaw.com.
SCHEDULE A CONSULTATION TODAY.
Donoso & Partners, LLC provide assistance with review and advice regarding eligibility for visas to the U.S. or Canada.