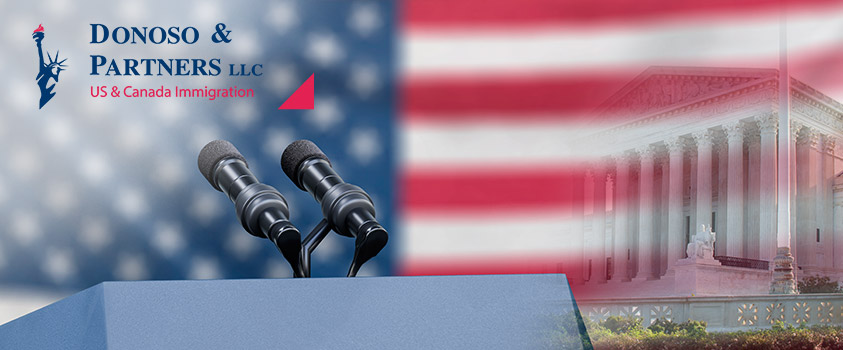 16 Sep

Ninth Circuit Court of Appeals Allows President to End Temporary Protected Status

Washington, D.C., September 15, 2020: The Ninth Circuit Court of Appeals issued a decision on Monday, September 14, 2020, that allows the President to terminate all grants of Temporary Protected Status (TPS) for individuals from El Salvador, Honduras, Nicaragua and Sudan. The impact of this decision is acute. Approximately 300,000 people have been living in the U.S. for years – even decades – holding TPS status.

The Trump administration is expected to begin the process of ending the TPS by refusing to renew work permits that provide TPS holders with work status in the U.S.

An appeal to the U.S. Supreme Court is likely, led by the American Civil Liberties Union (ACLU).

A potential solution through Congress is unlikely given the recent history of discord between the Democratic-led House of Representatives and the Republican-led Senate and White House.

Donoso & Partners, a leading immigration law firm based in Washington, D.C., will continue to report on developments regarding the immigration law and policy through our news section of donosolaw.com.
SCHEDULE A CONSULTATION TODAY.
Donoso & Partners, LLC provide assistance with review and advice regarding eligibility for visas to the U.S. or Canada.