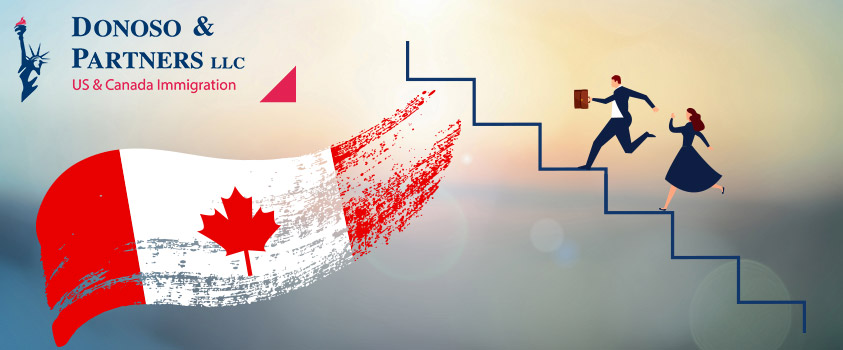 28 Oct

Ontario Issues 21 Invitations in the Entrepreneur Immigration Draw

On October 26, 2020, the Ontario Immigrant Nominee Program (OINP) issued 21 Invitations to Apply (ITAs) under the Entrepreneur Immigration Category to apply for a provincial nomination for permanent residence.

Candidates were eligible for this round, if their submitted expression of interest ("EOI") score was between 142 and 200.

The OINP Entrepreneur programs are available to certain experienced entrepreneurs who buy or start a business in the province of Ontario and create jobs. The Ontario provincial government evaluates these applications to determine whether they comply with the requirements for nomination. The Entrepreneur Stream offers entrepreneurs the opportunity to be nominated for permanent residence once their business has been successfully established in Ontario.

Broadly, the Entrepreneur Stream is categorized based upon where the proposed business will be located. If the proposed business will be located within the Greater Toronto Area ("GTA"), one must make a minimum personal investment of CAD$ 600,000 and have a minimum net worth of CAD$ 800,000. Whereas, if the proposed business will be located outside of the GTA or the business will be in the ICT/Digital Communications sector (regardless of the location), one will be eligible for a lower minimum personal investment of CAD$ 200,000 and a minimum net worth of CAD$ 400,000.

After obtaining Provincial Nomination, the immigrant investor is then allowed to apply for Permanent Residency to the Canadian Federal Government under the Federal Provincial Nominee Class (PNC).

The benefit of obtaining Provincial Nomination is that it provides the foreign investor with a direct path towards Permanent Residency.

Candidates who receive a nomination from British Columbia will be given an additional 600 points toward their Express Entry Comprehensive Ranking System (CRS) score and are effectively guaranteed an ITA in a future federal Express Entry draw.

Donoso & Partners, a leading immigration law firm based in Washington, D.C., will continue to report on developments regarding the immigration law and policy through our news section of donosolaw.com.
SCHEDULE A CONSULTATION TODAY.
Donoso & Partners, LLC provide assistance with review and advice regarding eligibility for visas to the U.S. or Canada.