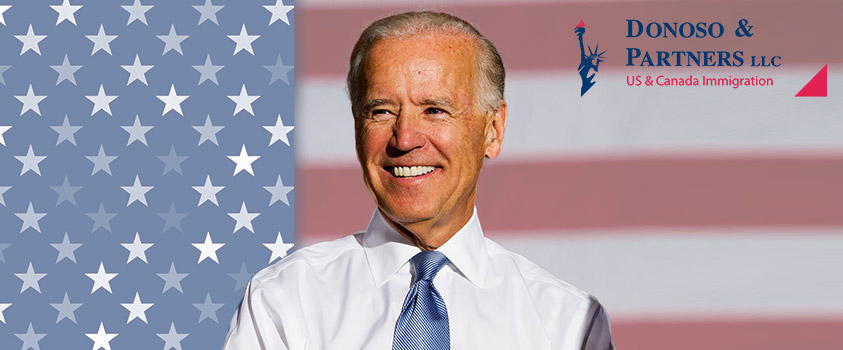 15 Feb

President Biden Reverses Trump Asylum Rule

Washington, D.C., February 13, 2021: President Joe Biden's administration will start allowing thousands of migrants to enter the U.S. while their asylum claims are being processed, according to a news release dated February 11.

Asylum seekers were previously forced to remain in Mexico under the Trump administration's Migrant Protection Protocols. Many migrants affected by that Trump policy have struggled to find permanent shelter or safety in Mexico while waiting months, or more than a year, for their days in court.

The Biden admin says it will start slowly, processing approximately 300 individuals daily. It is estimated the total number of people affected by this policy change could be 25,000.

Top Biden officials have stressed in recent weeks that migrants should not attempt to enter the United States, Alejandro Mayorkas, Secretary of the Department of Homeland Security, stated that "the U.S. government is committed to rebuilding a safe, orderly, and humane immigration system." Nevertheless, Secretary Mayorkas warned that this news "should not be interpreted as an opening for people to migrate irregularly to the United States." saying they need time to build up the capacity to process more asylum seekers. Secretary Mayorkas further stated: "Individuals who are not eligible under this initial phase should wait for further instructions and not travel to the border,"… "Due to the current pandemic, restrictions at the border remain in place and will be enforced."

Donoso & Partners, a leading immigration law firm based in Washington, D.C., will continue to report on developments regarding the immigration law and policy through our news section of donosolaw.com.
SCHEDULE A CONSULTATION TODAY.
Donoso & Partners, LLC provide assistance with review and advice regarding eligibility for visas to the U.S. or Canada.