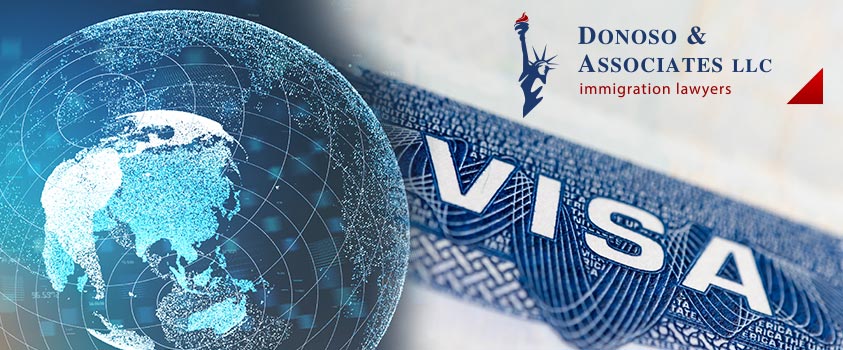 14 Feb

Proposal To Eliminate Per-Country Visa Limits Could Speed Indian- and Chinese-born Visa Applications

Washington, D.C. – February 14, 2019: A legislative initiative to remove per-country limits from immigrant visa processing is working its way through the U.S. Congress. In the process, it has divided the immigration legal community, drawing support and criticism from different corners of the world.

H.R. 1044, a bill sponsored by House Rep. Zoe Lofgren (D. – California) and Ken Buck (R. – Iowa), and co-sponsored by 137 Congress members, would eliminate the current 7% cap against any one country's nationals. Without the per-country limit, each visa category would begin to assign available visa quotas strictly on a first-in, first-out basis, measured by the date of filing the applicant's immigrant petition. For the employment-based EB-2 and EB-3 categories, Indian visa applicants would likely dominate visa issuances for years to come. For the EB-5 program, where a waiting list has existed for mainland China since May 2015 and affecting petitions filed as early as 2014, this would likely mean that Chinese-born applicants would claim most available visas for the next few years, as they dominated EB-5 application numbers from 2014 to 2016.

This bill has proven to be surprisingly controversial within EB-5 circles. Industry group IIUSA opposes the bill, arguing that this measure would provide minor relief to current Chinese waiting lists but impose heavy waiting lists on all other nations, potentially freezing demand for many years.

Despite dire projections from IIUSA, H.R. 1044 would likely provide a reduction of wait time to the large number of Chinese investors who filed EB-5 visa petitions in 2014 and 2015. However, a waiting list would likely become a reality in the EB-5 category on a worldwide basis upon the enactment of H.R. 1044. This would be unlikely to significantly affect EB-5 investors born in Vietnam, for whom a waiting list appeared in 2018, or India, which is widely expected to become subject to a waiting list by mid-year 2019.

Our firm is closely watching legislation to determine whether H.R. 1044 is included in the Senate Appropriations Bill, currently under consideration ahead of the 02/15/2019 government funding deadline.

I.A. Donoso & Associates, LLC, is a law firm based in Washington, D.C., and is recognized as a leading immigration law firm with recognized expertise in visas for EB-5 investors, professionals and academics.
SCHEDULE A CONSULTATION TODAY.
I.A. Donoso & Associates provide assistance with review and advice regarding eligibility under EB-5 category.