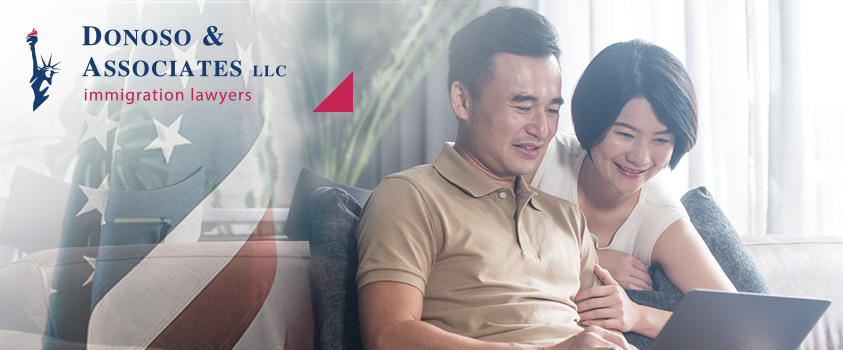 06 Mar

Proposal to End Work Authorization for H-4 Spouses Enters Final Review

Washington, D.C. – March 5, 2019: Last month, on Feb. 20, 2019, the Department of Homeland Security (DHS) sent its proposed rule, titled "Removing H-4 Dependent Spouses from the Class of Aliens Eligible for Employment Authorization" or RIN 1615-AC15, to the Office of Management and Budget (OMB). The OMB is expected to respond to the proposed rule within 120 days. If approved, the new rule could make H-4 spouses of H-1B specialty occupation workers ineligible for employment authorization.

The rule seeks to reverse an Obama-era policy from May 26, 2015, which permitted narrow circumstances under which H-4 spouses could obtain employment authorization. Under the current rule, an H-1B specialty occupation worker who has an I-140 petition for a work-based green card approved, and who is waiting for a work green card visa to become available due to lengthy nation backlogs, may have their H-4 spouse apply for employment authorization. The employment authorization for the H-4 spouse does not have limitations on employer or wages, unlike the base H-1B, and there is no H-4 visa quota.

The exact text of the proposed rule has not yet been published, and any approved rule would be published in the Federal Register for 30 to 90 days of public comment. It is not yet clear whether H-4 spouses with existing employment documents would be permitted to serve out their existing validity, or whether the new rule would cancel currently-valid H-4 employment terms.

I.A. Donoso & Associates, LLC, is a law firm based in Washington, D.C., and is recognized as a leading immigration law firm with recognized expertise in visas for EB-5 investors, professionals and academics.
SCHEDULE A CONSULTATION TODAY.
I.A. Donoso & Associates provide assistance with review and advice regarding eligibility under EB-5 category.