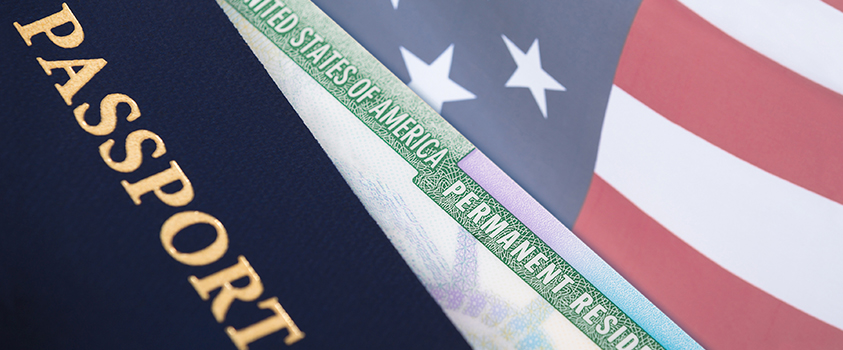 29 Aug

Proposed DHS Spending Bill Would Remove Per-Country Limits

Washington, DC – August 13, 2018: In late July, the House Appropriations Committee amended the Department of Homeland Security ("DHS") spending bill to remove the per-country limits on employment-based visa allocation.

Under current statutes, certain categories of family-based and employment-based immigrant visas have a global limit of visas. For such limited categories, the Immigration and Nationality Act at § 202(a)(2) also stipulates that no one country may claim more than 7% of each category's global total. If the global total for a given category has not been reached, then leftover visas from that annual amount may be apportioned to countries which have already reached their 7% per-country limit, under INA § 202(a)(3). In those categories where global demand has exceeded the number of available annual visas, petitioners are handled on a first-in, first-out basis determined from the date on which they filed their petition for an immigrant visa ("Priority Date").

In an amendment to the Homeland Security Appropriations Bill, proposed by Congressman Kevin Yoder, R.- Kan., the language of INA § 202(a)(2) would no longer apply to employment-based categories. Family-based categories would be unaffected by the proposed amendment, and current waiting lists for certain categories and countries exceed 20 years, such as F-3 married sons and daughters of U.S. citizens who come from the Philippines and Mexico.

The bill now requires approval in the House, Senate, and Oval Office. If approved, it is likely to result in waiting lists for petitioners of certain employment-based categories regardless of their nation of origin.

Each month, the U.S. Department of State ("DOS") issues a new Visa Bulletin, listing visa categories by nation of the petitioner's birth, and assigning a date to each category and nation. To be eligible to proceed with applying for an immigrant visa, the foreign petitioner must have a Priority Date that is earlier than the date published by the DOS. Currently, years-long waiting lists have developed for nations such as India and China with historically high visa demand in the employment-based categories.

Certain categories are so heavily oversubscribed by specific nations that opening up those categories to worldwide quotas would result in several years of only those nations receiving any visas. The EB-5 Alien Entrepreneur visa category, for example, has imposed a waiting list requiring a priority date of 2014 upon mainland China-born petitioners. This mainland China waiting list appeared 3 full years before the next nation, Vietnam, became subject to its own waiting list in 2018. Thus, if the EB-5 category removed all per-country quotas, the full annual quota of EB-5 visas for several years would likely be assigned entirely to those Chinese investors whose cases became backlogged in August 2014. Chinese petitioners would likely experience a quicker pace of visa processing, while petitioners from other nations would suddenly face a new waiting list of multiple years.
SCHEDULE A CONSULTATION TODAY.
I.A. Donoso & Associates provide assistance with review and advice regarding eligibility under EB-5 category.