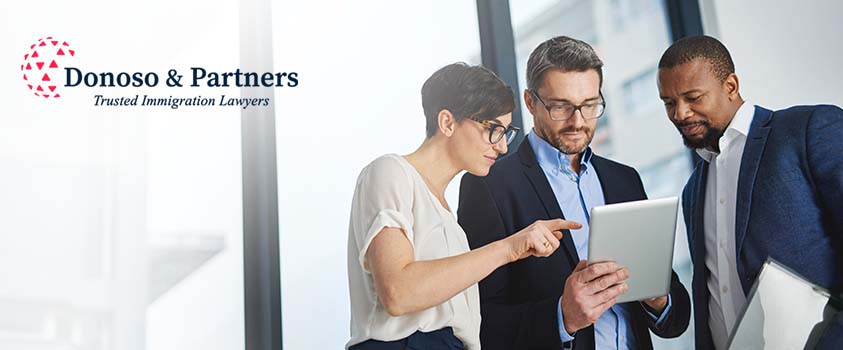 10 Mar

Ready For Take-off: The U.S. International Entrepreneur Parole Program

U.S. Citizenship and Immigration Services finally issued comprehensive guidance on parole for international entrepreneurs.

The International Entrepreneur Parole program (IEP) was launched on January 17, 2017, with the stated purpose of spurring entrepreneurship, innovation and job creation in the United States. The IEP program provides "parole" to foreign entrepreneurs that qualify. Parole means that the foreign entrepreneur receives a work permit to evidence that they are in a period of authorized stay in the U.S. The IEP program is available on a case-by-case basis to foreign entrepreneurs who possess a substantial ownership interest in a start-up entity and who can demonstrate that their stay in the United States would provide a significant public benefit through that start-up entity's potential for rapid business growth and job creation.

Since 2017, the IEP program has been a discreet, scarcely used pathway to the U.S. In fact, the IEP program was not fully implemented by USCIS until 2021.

Now, finally, USCIS recently published guidance in its Policy Manual to give the public a better idea of the requirements for the IEP program:
The criteria for consideration for the applicant, the start-up entity, and the qualified investment or government award or grant;
Evidence and documentation;
The discretionary nature of the entrepreneur parole adjudication;
Conditions on parole and bases for termination;
The criteria for consideration for an additional parole period; and
Options available to the entrepreneur's family to join the entrepreneur as parolees and, if eligible, to obtain employment authorization.
The IEP is perhaps best understood as a way for entrepreneurs to move to the U.S. without having to go through the H1B lottery or to qualify for L1A or L1B transferee visas (which require 1 year of full-time employment abroad with the U.S. company's foreign affiliated company).
The likeliest candidates for the IEP program are:
Foreign students in the U.S. who failed to obtain an H1B visa in the lottery or who do not qualify because they are owners of their own company.
Key personnel from abroad that are needed to launch a business in the U.S. and will own their own company. This would be particularly useful for any applicants who are not eligible for an E-2 treaty investor visa (such as citizens from India, China, Vietnam and Brazil).
Contact Donoso & Partners to find out more about the International Entrepreneur Parole Program.
Donoso & Partners, a leading immigration law firm based in Washington, D.C., will continue to report on developments regarding the immigration law and policy through our news section of donosolaw.com.
SCHEDULE A CONSULTATION TODAY.
Donoso & Partners, LLC provide assistance with review and advice regarding eligibility for visas to the U.S. or Canada.