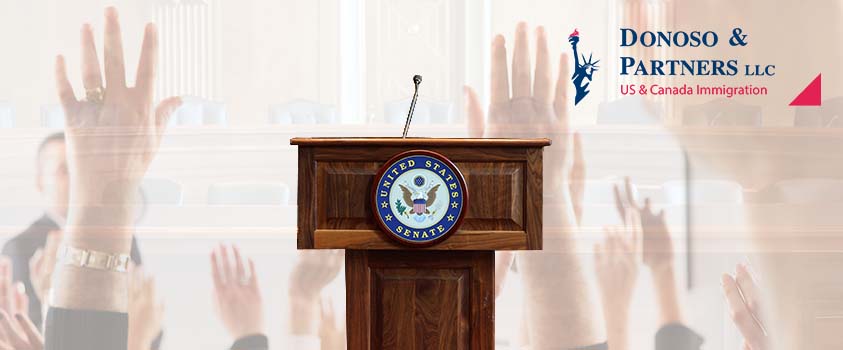 02 Aug

Senate Confirms Jaddou As First Woman To Lead USCIS

The U.S. Senate voted 47-34 on Friday to confirm Ur Mendoza Jaddou to lead U.S. Citizenship and Immigration Services. Ur Mendoza Jaddou will be the first congressionally approved director since 2019 and its first-ever female leader.

Ur Mendoza Jaddou has stated that among her initial goals is to reduce USCIS delays in visa processing, which have reached extraordinary lengths in the last 24 months due to double-impact of domestic US immigration policy and the COVID19 pandemic.

Donoso & Partners, a leading immigration law firm based in Washington, D.C., will continue to report on developments regarding the immigration law and policy through our news section of donosolaw.com.
SCHEDULE A CONSULTATION TODAY.
Donoso & Partners, LLC provide assistance with review and advice regarding eligibility for visas to the U.S. or Canada.