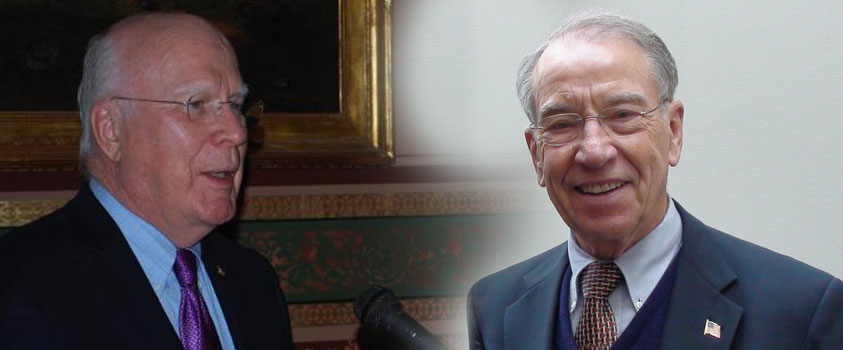 01 Jul

Senators Leahy and Grassley Introduction Draft Legislation to Renew the EB-5 Regional Center Program

On June 5, 2015, Senators Leahy (Democrat from Vermont) and Grassley (Republican from Iowa) introduced draft legislation S.1501 in the Senate Judiciary Committee, that will renew the EB-5 Regional Center program until year 2020.  The proposed legislation confirms bi-partisan support for renewing the EB-5 Program in the U.S. Senate.  

The proposed new law would introduce some key changes to the EB-5 Regional Center program, including an increase of the investment amount to $800,000 for high unemployment areas and rural areas, and $1,200,000 for other areas.  The proposed law would also restrict the location of future projects, requiring that be located in rural areas or specifically within a geographic territory that has high unemployment.

The proposed law includes changes to the source of funds tracing for investors, prohibiting loans that are not secured by collateral that is not personally owned by the investor or the donor, and prohibiting donations from persons that are not immediate family members.

Finally, the proposed law includes transitional rules that would preserve the existing rules for many projects that are now under development, thereby avoiding an abrupt changes in the rules that could negatively impact investors.  The legislative process in the U.S. is a negotiation between individual political representatives and by political bodies such as the Senate, the House of Representatives and the President.

We thus are awaiting the progress of these negotiations.  Overall, we can likely expect the EB-5 Regional Center program to be renewed, but for the investment amount to be increased.
SCHEDULE A CONSULTATION TODAY.
I.A. Donoso & Associates provide assistance with review and advice regarding eligibility under EB-5 category.