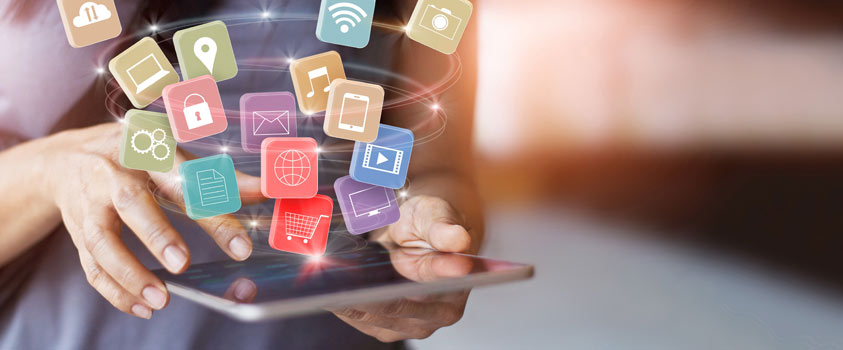 26 Jul

Social Media Records Under Scrutiny In Some Immigration Applications

Persons applying for U.S. visitor visas or work visas may have to undergo further screening by government agencies, focused on their social media history.

In this article, we report on steps taken by the Department of Homeland Security (DHS) and Department of State (DOS) during 2016 and 2017 to implement screening of social media activity by visa applicants.

In February 2017, the DHS Office of Inspector General (OIG) released a report (available online), assessing the preliminary results of two pilot programs using social media in conjunction with immigration adjudication and enforcement. The report analyzes two pilot programs by U.S. Immigration and Citizenship Services (USCIS) and Immigration and Customs Enforcement (ICE) to conduct social media searches manually and via specialized web search tools. Both program have intended to identify potential derogatory information not found in government databases. The OIG report concluded that at least one automated tool was found to perform worse than manual review of social media, and recommended a plan to assess the effectiveness of future social media review by automated tools. In May 2017, USCIS indicated to the public that it would provide applicants with notice if any derogatory information is collected from social media, and provide them with an opportunity to respond to such information.

In May 2017, the DOS also adopted a new Form DS-5535, providing an additional level of social media review (available online) to applicants with suspected ties to "terrorism or other national security-related visa ineligibilities". DOS estimated that this new policy would affect approximately 65,000 people, or approximately 0.5 percent of visa applicants to the U.S. Under the new regulation, DOS may collect further information from visa applicants who have been determined to warrant additional scrutiny in connection with terrorism or other national security-related visa ineligibilities. These include disclosures of social media platforms, usernames, passwords, and identifiers (a.k.a. "handles"), phone numbers, and email addresses used in the past five years. It also allows for requests for travel history, employment, and residency addresses for the last 15 years, and asks for information of prior and current passports held by the applicant' as well as the personal details of applicant's siblings, spouses, and partners.

These new procedures are likely to lead to delays in visa processing timetables and backlogs, as individual applications may now take longer to fully adjudicate. The number and depth of questions asked at the interviews may also increase, as well as the proportion of denials.

Currently, the USCIS forms for Adjustment of Status (I-485), Change of Status (I-539), and certain non-immigrant visas (I-129) have not changed to include any requests for social media data. DOS has specified that a new form, Form DS-5535, will be issued for those applicants warranting further review.

The USCIS and DOS have increased their review of social media data, and may issue visa-related decisions based on their findings. As peoples' online presence and social media footprint becomes more important, it is not surprising that USCIS and DOS are taking an active interest in the social media activity of visa applicants — including making decisions to deny admission to the U.S. based on such information.

It is also worth bearing in mind that whenever any person — whether a U.S. citizen, lawful resident or visitor — arrives at a U.S. airport, or U.S. land border entry point, U.S. customs officers have authority to inspect, without a warrant, any person trying to gain entry into the country and their belongings. This authority extends to the ability to require disclosure of passwords for access to a person's laptop computer or mobile phone. If such a search is undertaken, it is the policy of U.S. customs officers to seek to conduct the search in the presence of the owner of the unit unless there are security or law enforcement concerns.

You can schedule a consultation by calling
(301) 276-0653
SCHEDULE A CONSULTATION TODAY.
I.A. Donoso & Associates provide assistance with review and advice regarding eligibility under EB-5 category.