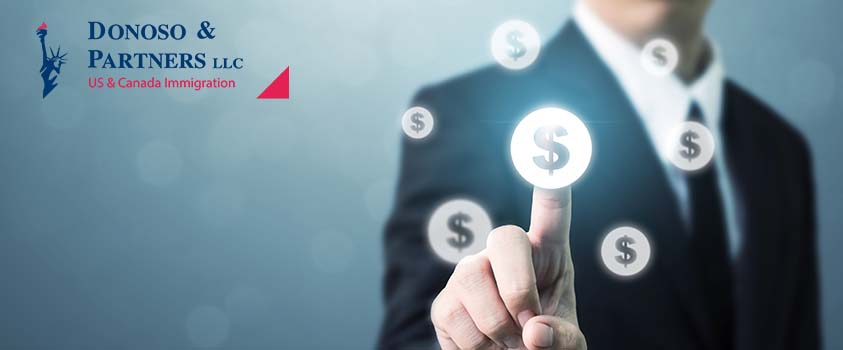 11 May

Update on EB-5 Regional Center Litigation

Washington, D.C., May 11, 2021: The on-going court litigation regarding the validity of the 2019 EB-5 Regulations appears to be headed for show-down on May 13, 2021. The litigation, titled Behring Regional Center v. Mayorkas, is presently before federal court in the Northern District of California (San Francisco). It was originally scheduled for a hearing on May 5, 2021, but that hearing was postponed after last-minute filings by both sides.

The crux of the litigation is whether the Department of Homeland Security (DHS) under the Trump Administration lawfully adopted the EB-5 Regulations of November 2019. Those regulations increased the minimum investment amount to $900,000 for Targeted Employment Areas. The plaintiff Behring Regional Center argues that DHS failed to follow the Federal Vacancies Reform Act and the Administrative Procedures Act when its then Acting Secretary, Chad Wolf, adopted the new EB-5 Regulations. According to plaintiffs, fact that Mr. Wolf was merely Acting DHS Secretary instead of the actual Senate-confirmed Secretary of DHS prohibited him from taking actions such as approving new regulations. This argument has been successful in other federal litigation regarding other immigration regulations adopted by Mr. Wolf.

Nevertheless, in the latest exchange of legal salvos filed in late April, 2021, the Behring case raises two novel arguments. First, DHS argues that the new Senate-confirmed Secretary of DHS, Alejandro Mayorkas, has taken action in April to ratify the old EB-5 Regulations from 2019. Second, the DHS argues that it did not have to abide by the Federal Vacancies Reform Act because it properly delegated authority to approve such regulations to lower-level government officials. The plaintiffs filed a written response asserting that the Government's position would have the effect of allowing DHS to ignore the Federal Vacancies Reform Act, thereby essentially rewriting the statute to suit its whims.

The judge in the matter re-scheduled the court hearing for May 13, 2021. A judgment in the case should be made in the weeks following the hearing. Regardless of the outcome, it is likely that an appeal will be filed by the losing party after court issues its decision.

Donoso & Partners, a leading immigration law firm based in Washington, D.C., will continue to report on developments regarding the immigration law and policy through our news section of donosolaw.com.
SCHEDULE A CONSULTATION TODAY.
Donoso & Partners, LLC provide assistance with review and advice regarding eligibility for visas to the U.S. or Canada.