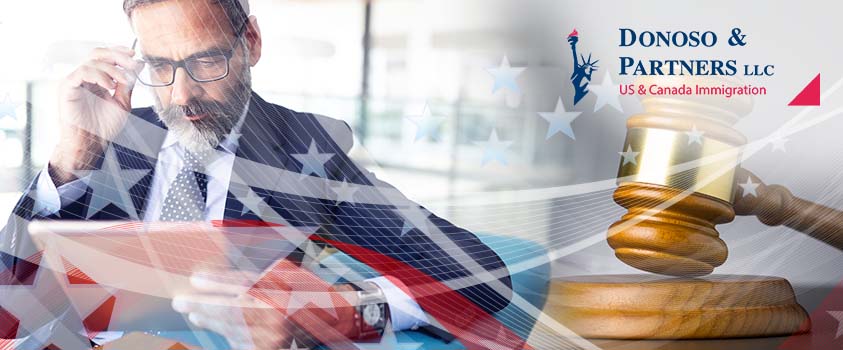 26 Mar

Update on Lawsuit Challenging EB-5 Regulations

Washington, D.C., March 26, 2021: The EB-5 industry and immigrant investors around the world are anxiously awaiting the outcome of federal court lawsuit challenging the 2019 EB-5 Regulations that increased the investment amount to US$900,000 and changed the EB-5 program's rules for designating high unemployment areas.

The litigation, titled under Behring Regional Center LLC v. Wolf et al., was filed on December 21, 2020, and remains pending before the Federal Court for the Northern District of California. The plaintiff regional center alleges that President Trump's Acting Secretary of the Department of Homeland Security, Mr. Chad Wolf, was not authorized under the Federal Vacancies Reform Act to approve the new EB-5 Regulations in 2019 because he was merely Acting Secretary. The regional center's lawsuit seeks to enjoin the federal government from applying the 2019 EB-5 Regulations and declare them invalid. In effect, the old EB-5 regulations would again become the controlling rules, offering investments at US$500,000 and allowing state governments to designate high unemployment areas. Interestingly, similar lawsuits regarding other immigration rules adopted under Acting Secretary Wolf have been successful.

On March 22, 2021, the Biden Administration's Department of Justice entered the appearance of a new lawyer for the federal government.

On March 25, 2021, the judge in the case issued a new timeline for parties to submit written arguments. The federal government is required to file an additional written brief on the Federal Vacancies Reform Act and "de facto officer doctrine" by April 1, 2021. The plaintiff regional center is required to submit its response by April 8, 2021. Additionally written arguments regarding the request for an injunction as a remedy are due by April 22, 2021. A potential court hearing on the issue of remedy is scheduled for May 6, 2021. The Court however may issue a decision ahead of that date based on the written arguments filed by the parties.

Donoso & Partners will continue to report on this important litigation regarding the EB-5 immigrant investor visa program.

Donoso & Partners, a leading immigration law firm based in Washington, D.C., will continue to report on developments regarding the immigration law and policy through our news section of donosolaw.com.
SCHEDULE A CONSULTATION TODAY.
Donoso & Partners, LLC provide assistance with review and advice regarding eligibility for visas to the U.S. or Canada.