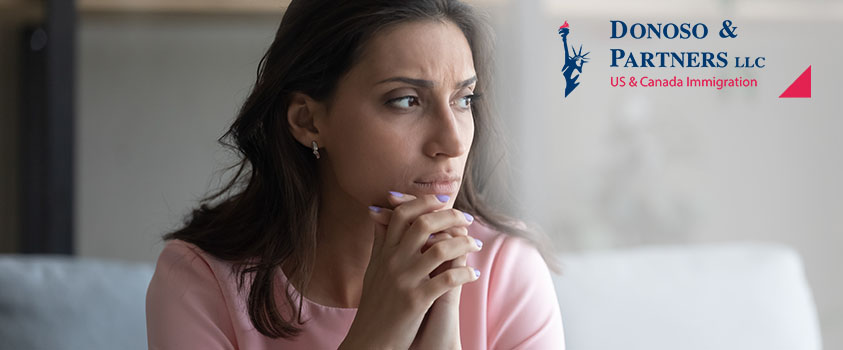 21 Jun

US Brings Back Asylum Rules for Victims of Domestic Violence or Gang Violence

Washington, D.C., June 18, 2021: The U.S. Department of Justice reversed three Trump-era immigration rulings that had made it extremely difficult for persons to obtain asylum based on credible fears of domestic abuse or gang violence.

The now-vacated rulings, known as Matter of L-E-A-, 27 I&N Dec. 581 (A.G. 2019) ("L-E-A- 11"), Matter of A-B-, 27 I&N Dec. 316 (A.G. 2018) ("A-B- I"), and Matter of A-B-, 28 I&N Dec. 199 (A.G. 2021) ("A-B- II"), essentially made it extraordinarily difficult to obtain asylum on grounds that a "family" qualifies as a "particular social group," or that "victims of private criminal activity" – such as domestic violence or gang violence – qualify for asylum.

The Justice Department's memo states that the issues raised "involve important questions about the meaning of our Nation's asylum laws, which reflect America's commitment to providing refuge to some of the world's most vulnerable people." The Justice Department further cited the intention of Congress to "authorized grants of asylum to those who, among other things, can show that they are fleeing persecution on account of their membership in a "particular social group." 8 U.S.C. § 1101(a)(42)(A); see 8 U.S.C. § 1 l 58(b)(l)(A), (B)(i).

According to the Justice Department's memo, "Attorney General Garland's decisions instruct that Immigration Judges and the Board of Immigration Appeals should no longer follow the vacated decisions and should instead revert to prior precedent."

Donoso & Partners, a leading immigration law firm based in Washington, D.C., will continue to report on developments regarding the immigration law and policy through our news section of donosolaw.com.
SCHEDULE A CONSULTATION TODAY.
Donoso & Partners, LLC provide assistance with review and advice regarding eligibility for visas to the U.S. or Canada.