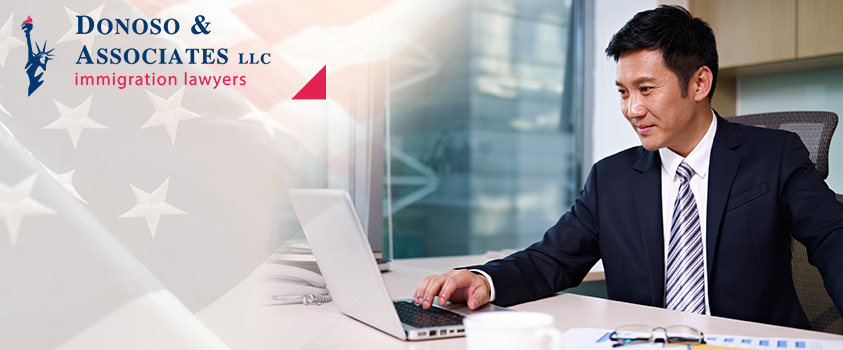 22 May

USCIS Begins Roll Out of New E-Filing for Visitor Visas

WASHINGTON, D.C. – May 22, 2019: U.S. Citizenship and Immigration Services ("USCIS") today announced the launch of a new e-filing system for filing Form I-539 extension of status for certain B-1 / B-2 visas for visitors for business or pleasure, as well as certain M-1 visas for vocational students.

USCIS currently has an online system for e-filing Form I-90 applications to replace or renew Lawful Permanent Residency cards. The USCIS press release indicates that additional visa classifications will be eligible for e-filing soon.

USCIS efforts to re-invigorate e-filing comes after several years of delays and some missteps, including the scarcely-used ELIS online platform.

USCIS appears to recognize that it has been able to integrate separate technology systems within USCIS, some of which date from decades ago, which had hampered roll-out of visa e-filing.

On the bright side, USCIS is moving in the right direction towards e-filing and online services. Eventually, individual applicants will create online accounts with USCIS, and will be able to file petitions, pay fees, receive notices, ask questions, and submit responses using their online account. This would indeed help USCIS reduce the paperwork burden on individual applicants.

Our law firm certainly welcomes USCIS efforts at modernization, though we remain cautious that it may take many years before USCIS is able to actually deliver on its goal of a "fully modernized process of applying for immigration benefits". It bears mention that the USCIS press release references the benefit of giving "USCIS officials faster access to applicant data," but does not mention reducing USCIS processing times for visa applicants (!).

I.A. Donoso & Associates, LLC, is a law firm based in Washington, D.C., and is recognized as a leading immigration law firm with award-winning expertise in visas for EB-5 investors, professionals and academics.
SCHEDULE A CONSULTATION TODAY.
I.A. Donoso & Associates provide assistance with review and advice regarding eligibility under EB-5 category.