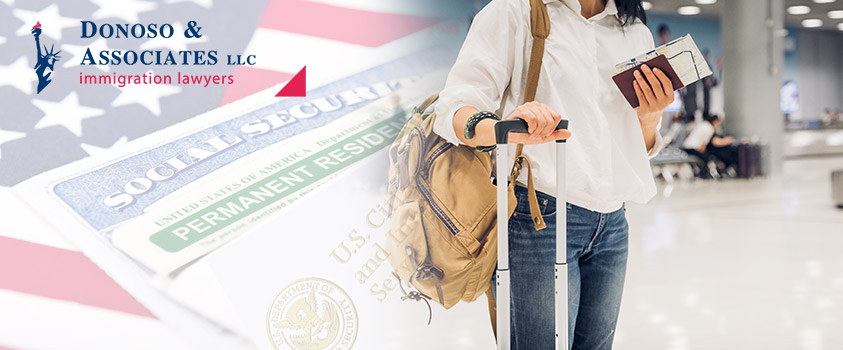 05 Aug

USCIS Confirms that TPS is Not an Admission to the U.S.

Washington, D.C. – August 2, 2019: USCIS issued a policy memo designating the case of Matter of H-G-G (AAO July 31, 2019) as a binding decision on U.S. immigration officers. In Matter of H-G-G, the USCIS Administrative Appeals Office held "For purposes of adjustment of status under section 245 of the [Immigration and Nationality Act], a recipient of Temporary Protected Status (TPS) is considered as being in and maintaining lawful status as a nonimmigrant only during the period that TPS is in effect; a grant of TPS does not constitute an admission, nor does it cure or otherwise impact any previous unlawful status." See Matter of H-G-G-, Adopted Decision 2019-01 (AAO July 31, 2019).

For practical purposes, this policy memo seeks to limit the trend in U.S. Courts of Appeals (such as the 9th Circuit and 6th Circuit) to deem a grant of TPS to constitute an admission to the U.S. An admission to the U.S. is critical for undocumented immigrant because it allows them to obtain a green card IF they are otherwise eligible. If they do not have an admission to the U.S., they may have to leave the U.S. to seek a green card and thereby face family separation and the risk of inadmissibility which would prevent them from returning to the U.S.

Accordingly, the USCIS policy memo on Matter of H-G-G means (everywhere except in the territory of the 9th Circuit and the 6th Circuit Courts of Appeals) that persons who enter the U.S. illegally and later obtain TPS status have not been admitted to the U.S. and therefore cannot complete the process of Adjustment of Status under Section 245 in the U.S. (except for limited situations). The territory of the 9th Circuit Court of Appeals is comprised of California, Nevada and Arizona. The jurisdiction of the 6th Circuit Court of Appeals covers Michigan, Ohio, Kentucky and Tennessee.

Donoso & Associates, a leading immigration law firm based in Washington, D.C., will continue to report on developments regarding the immigration law and policy through our news section of donosolaw.com.
SCHEDULE A CONSULTATION TODAY.
I.A. Donoso & Associates provide assistance with review and advice regarding eligibility for visas to the U.S. or Canada.