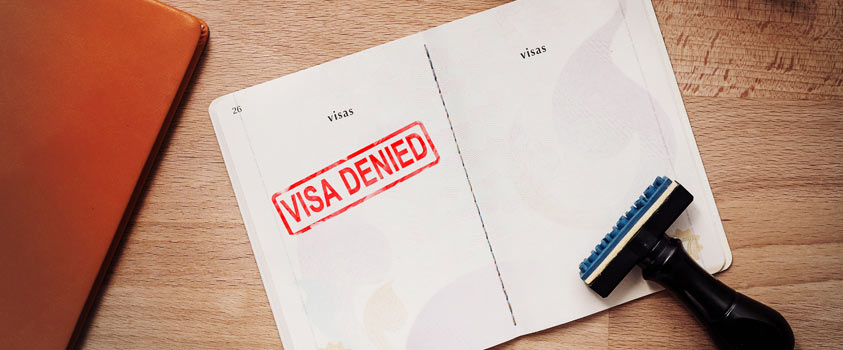 01 Aug

USCIS Data Show Increased Work Visa Denials and RFEs in late 2017

Washington, DC – July 31, 2018: In a recent report, denials of H-1B petitions rose significantly in the fourth quarter of the 2017 fiscal year, which started on July 1, 2017. The number of Requests for Further Evidence ("RFE") in the final quarter alone almost equaled the total number of RFEs issued in the previous three quarters. This reflects increasing scrutiny by the U.S. Citizenship and Immigration Services ("USCIS") of the H-1B program and restrictive regulatory policies at all levels, and is a likely effect of the Trump Administration's "Buy American and Hire American" Executive Order of April 18, 2017.

According to a report by the National Foundation for American Policy, USCIS increased its denial rate significantly between Q3 and Q4 of 2017, from 15.9% to 22.4%. The number of issued RFEs also rose dramatically, from 23% in Q3 to 69% in Q4 – and USCIS issued 63,184 RFEs in Q4, very close to the 63,599 RFEs issued in total from Q1 through Q3. The data also show a higher RFE rate for H-1B beneficiaries from India, at 72% compared to 61% for all other countries.

In the previous year of policy changes, USCIS has increased scrutiny of third-party worksites, overturned its longstanding policy of deference for H-1B extension petitions, suspended Premium Processing for cap-subject H-1B petitions for two years running, and recently proposed a sweeping expansion of USCIS authority to initiate removal proceedings – with severe procedural penalties if an immigrant visa petition is ultimately denied, stranding the beneficiary with a retroactively expired nonimmigrant status.

The H-1B category is not the only professional worker visa to suffer in the wake of "Buy American and Hire American." Despite the Executive Order's stated focus on encouraging "most skilled" and "highest paid" petition beneficiaries for work visas, the data also show increased restrictions on L-1A petitions for Intracompany Transferee Managers and Executives, L-1B petitions for Specialized Knowledge workers, and O-1 petitions for Extraordinary Ability workers. USCIS denials for L-1A petitions rose from 12.8% to 21.4% between Q1 and Q4 2017. USCIS denials for L-1B petitions rose from 21.7% to 28.7% in the same period, with Indian nationals facing a denial rate of 48% in Q4 2017. By Q4 2017, USCIS was issuing RFEs for 80% of O-1 petitions. The increasing scrutiny of even highly skilled and top-level company transferees suggests that the administration's priorities lie in throttling work immigration at all levels, not just for the lower-wage and lower-skilled positions stated in its policy.

I.A. Donoso & Associates, LLC is a law firm based in Washington, D.C. and is recognized as a leading immigration law firm with expertise in visas for EB-5 investors, professionals, and academics.
SCHEDULE A CONSULTATION TODAY.
I.A. Donoso & Associates provide assistance with review and advice regarding eligibility under EB-5 category.