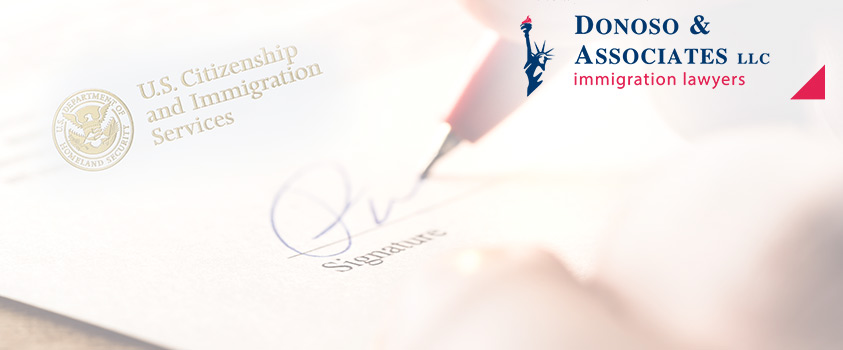 28 May

USCIS Director Francis CIssna Resigns

Washington D.C., May 28, 2019: The Director of U.S. Citizenship and Immigration Services ("USCIS") resigned from his post Friday at President Donald Trump's request, according to his resignation letter.

Francis Cissna is expected to be replaced by former Virginia Attorney General, Ken Cuccinelli.

I.A. Donoso & Associates, LLC, is a law firm based in Washington, D.C., and is recognized as a leading immigration law firm with recognized expertise in visas for investors, executives, professionals and academics.
SCHEDULE A CONSULTATION TODAY.
I.A. Donoso & Associates provide assistance with review and advice regarding eligibility under EB-5 category.