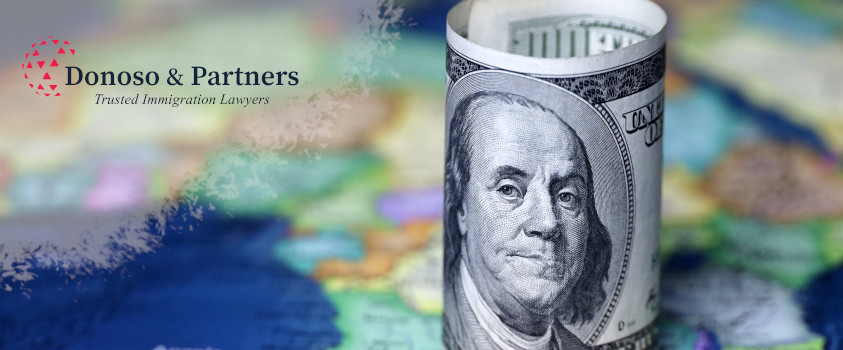 05 Jan

USCIS Issues Proposed Rule to Adjust Immigration Fees

WASHINGTON, DC, January 5, 2023 — U.S. Citizenship and Immigration Services (USCIS) published a Notice of Proposed Rulemaking (NPRM) to adjust certain immigration and naturalization benefit request fees.

USCIS states that its fee increase will "allow USCIS to more fully recover its operating costs, reestablish and maintain timely case processing, and prevent the accumulation of future case backlogs."

It is worth recalling that USCIS receives approximately 96 percent of its funding from filing fees, not from congressional appropriations. Interestingly, USCIS acknowledges some of the challenges that it has encountered in the COVID era: "In 2020, the onset of the COVID-19 pandemic led to a dramatic reduction in receipts of new applications, resulting in a temporary drop in revenue by 40 percent. The combination of depleted cash reserves, a temporary hiring freeze, and workforce attrition has reduced the agency's capacity to timely adjudicate cases, particularly as incoming caseloads rebound to pre-pandemic levels."

Transparency is always welcome, even if tardy.

Nevertheless, the proposed fee increase comes at a time when USCIS has fallen woefully behind in its adjudications and its delivery of services to the fee-paying public. Examples abound:
A simple Advance Parole Travel Permits for I-485 applicants take over 9 months to process (Query: Why does USCIS even require I-131 Advance Parole Travel Permits?).
Biometrics appointments sometimes work smoothly, and other times take 6 or even 12 months to process.
Communication and reporting to applicants ranges from spotty to non-existent. Service requests seem to be futile.
USCIS mail is repeatedly sent to stale addresses – despite applicants updating their records by form AR11.
And the EB-5 Program has been slowed to a crawl by USCIS – despite Congress and the President passing one of the few major immigration-related statutes in the last 5 years to renew the EB-5 Program in March of 2022.
The solution that USCIS offers is that applicants need to pay more for better services. The reality, however, is that USCIS is asking applicants to pay more to return to service levels from 2015.
Actually, I am wrong. USCIS is asking applicants to pay more to receive worse service levels than 2015. Case in point: USCIS is seeking to change the Premium Processing timeline from 15 calendar days to 15 business days (nearly double the amount of time to deliver a decision).
Service improvements such as electronic filings are a pipe dream in the face of an immigration system that dates from the 1970s that does not have enough funding.
The 60-day public comment period starts following publication of the NPRM in the Federal Register. Fees will not change until the final rule goes into effect, after the public has had the opportunity to comment and USCIS finalizes the fee schedule in response to such comments. USCIS will host a public engagement session on the proposed fee rule on January 11, 2023.
Donoso & Partners, a leading immigration law firm based in Washington, D.C., will continue to report on developments regarding immigration law and policy through our news section of donosolaw.com.
SCHEDULE A CONSULTATION TODAY.
Donoso & Partners, LLC provide assistance with review and advice regarding eligibility for visas to the U.S. or Canada.