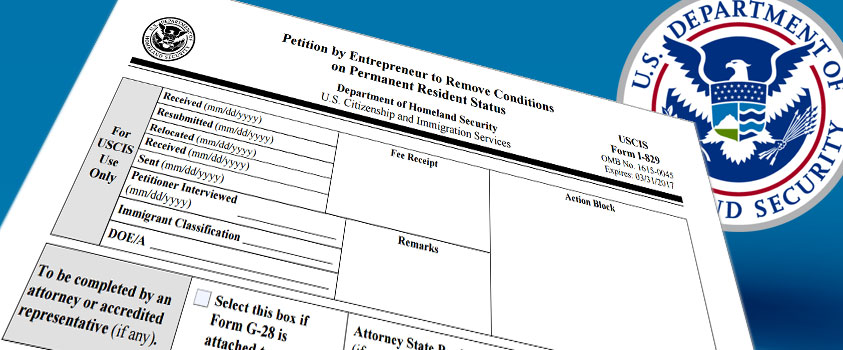 01 Jul

USCIS Releases New Version of Form I-829

On June 15, 2015, USCIS released a new and updated version of Form I-829, Petition by Entrepreneur to Remove Conditions. Form I-829 is the second step in the immigration process for EB-5 immigrant investors. It must be filed within 2 years of the date that the investor obtained conditional green card status the U.S.

The new Form I-829 applies to all I-829 petitions filed after August 15, 2015. The old version of Form I-829, dated March 11, 2013, is valid for all cases actually filed no later than August 14, 2015.

The new version of Form I-829 requires the investor to disclose any criminal convictions or arrests occurring after obtaining conditional green card status, as well as any crimes for which the investor has not been arrested.

This question is similar to the questions asked in the Form N-400 Application for Naturalization. which will be required for all cases actually filed after August 15, 2015.

Additionally, the new Form I-829 includes more specific information about regional center projects that will enable better adjudication of investor petitions.
SCHEDULE A CONSULTATION TODAY.
I.A. Donoso & Associates provide assistance with review and advice regarding eligibility under EB-5 category.