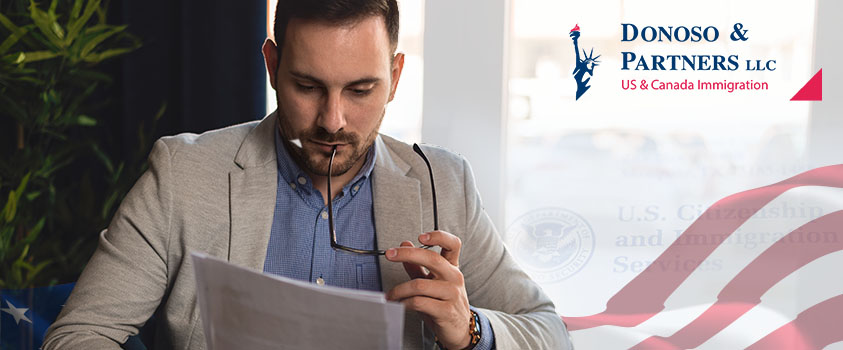 09 Jul

USCIS Updates EB-5 Form

Washington, D.C., July 8, 2021: USCIS announced today that it would accept the April 15, 2019 version of Form I-526 for new EB-5 petitions. USCIS further acknowledged that they would simultaneously continue to accept the November 21, 2019 version of Form I-526. Thus, both versions will be accepted until a final decision is issued in the current litigation before federal courts.

That litigation – which Donoso & Partners has closely followed and reported on in our news – declared the November 21, 2019 regulations to be invalid. On June 22, 2021, the U.S. District Court for the Northern District of California, in Behring Regional Center LLC v. Wolf, 20-cv-09263-JSC, vacated the EB-5 Immigrant Investor Program Modernization Final Rule.

USCIS warns that it has not made a decision yet on whether to appeal the court's decision.

Donoso & Partners, a leading immigration law firm based in Washington, D.C., will continue to report on developments regarding the immigration law and policy through our news section of donosolaw.com.
SCHEDULE A CONSULTATION TODAY.
Donoso & Partners, LLC provide assistance with review and advice regarding eligibility for visas to the U.S. or Canada.