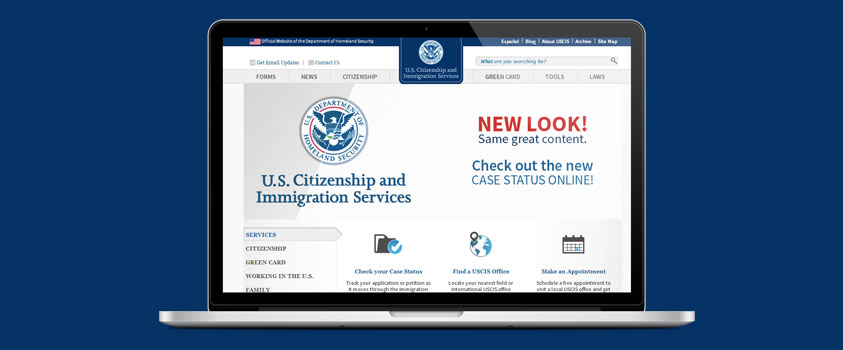 10 Nov

USCIS Updates Website

On November 10, 2014, USCIS updated its web-site. The new web-site retains the overall white background, but can be distinguished because it reduces the use of the color green in its design, and now has the logo of the Department of Homeland Security in grey at the bottom of the page. The new web-site design is part of a years-long effort by USCIS to offer improved on-line tools to users of its system. I.A. Donoso & Associates was recently selected to participate in a USCIS testing session of new on-line tools for the uscis.gov web-site.

Unfortunately, clients of I.A. Donoso & Associates report that the on-line case status update system is not working at present. For example, if users click on the case status update system, or search for the case status update web-page of uscis.gov, they will receive an error message and blank page from their web browser.

These kinds of teething problems with the launch of a new web service are not unusual. Nevertheless, I.A. Donoso & Associates is aware that its clients are concerned about the continuity and availability of case status information and has notified USCIS of these problems.

Finally, I.A. Donoso & Associates always warns clients to be wary of potential attempts at fraudulent solicitations through the web whenever a government agency modifies its web services. Please ensure that you are using the uscis.gov web-site before introducing any personal information."
SCHEDULE A CONSULTATION TODAY.
I.A. Donoso & Associates provide assistance with review and advice regarding eligibility under EB-5 category.