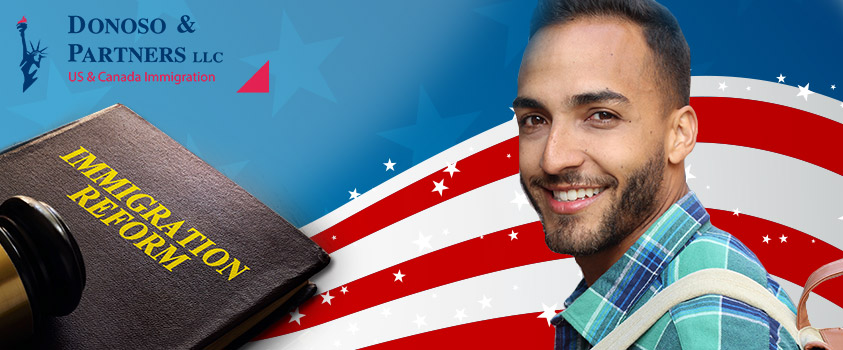 13 Jan

Vice President-elect Harris Announces Plans for Immigration Reform

Washington, D.C., January 12, 2021: Vice President-elect Kamala Harris gave the first brushstrokes of the immigration reform envisioned by the administrations of President Joe Biden and Vice President Kamala Harris.

The Biden-Harris term begins on January 20, 2021, with the traditional inauguration ceremony of the President.

Vice President Harris indicated in an interview with Univision that the Biden-Harris administration would soon adopt immigration reform that explicitly aims to legalize undocumented workers and modernize the US immigration system.

Included in the concepts of immigration reform are:

1. Access to the green cards for people with TPS or DACA.
2. Extension of special protection for undocumented persons (yet to be defined).
3. Reduction of USCIS delays to obtain citizenship.
4. Reduction of waiting lists for green cards in the categories of (a) family reunification and (b) employment sponsorship.

Details are yet to be made known to the public.

However, through these statements, Vice President Harris is confirming that the Biden-Harris administration places a high priority on immigration reform and, in fact, may introduce an immigration reform bill in the first 100 of Joe Biden's presidential term.

It is essential to keep abreast of events through our Donoso & Partners news, to be able to legalize your workforce and present necessary immigration petitions as soon as the opportunity arises.

Donoso & Partners, a leading immigration law firm based in Washington, D.C., will continue to report on developments regarding the immigration law and policy through our news section of donosolaw.com.
SCHEDULE A CONSULTATION TODAY.
Donoso & Partners, LLC provide assistance with review and advice regarding eligibility for visas to the U.S. or Canada.