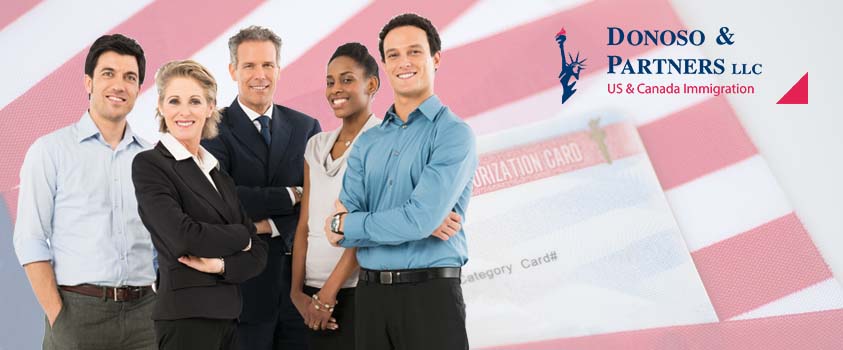 22 Mar

Will USCIS Accelerate Processing for EADs?

Washington, D.C., March 22, 2022: During the COVID19 pandemic, USCIS processing of Form I-765 temporary work authorization application (known as Employment Authorization Documents ("EADs")) slowed to a crawl.

Excessive delays in EAD processing were partly caused by a shortage of appointments at USCIS Application Support Centers for biometrics due to the COVID19 pandemic. Excessive delays were also due – most egregiously – the fact that in June 2020 the USCIS allowed the contract with the company that manufactured EADs to lapse and did not adequately implement in-sourcing of card production.

Delays in EADs were so bad that persons pursuing I-485 Adjustment of Status obtained final approval of their green cards before receiving approval of the Form I-765 EAD application filed simultaneously with Form I-485.

USCIS in fact was hit with a wave of largely successful lawsuits in federal court compelling USCIS to deliver EADs for applicants who had been waiting months or even more than a year for their card.

Relief for the breakdown in EAD processing appears to be finally arriving. There are strong indications that USCIS will agree to grant temporary work permits faster by offering a new accelerated processing system for EADs. Similar to Premium Processing, the new procedures will charge increased filing fees for faster responses. The source of this change dates back to passage by Congress in October 2020 of PUBLIC LAW 116–159 that allowed for USCIS to charge an acceleration fee for EAD applications.

The new regulations are reported to be under review by the Office Management and Budget. The draft regulations, however, have not yet been released to the public. The rules should be available before the Summer of 2022.

Donoso & Partners, a leading immigration law firm based in Washington, D.C., will continue to report on developments regarding the immigration law and policy through our news section of donosolaw.com.
SCHEDULE A CONSULTATION TODAY.
Donoso & Partners, LLC provide assistance with review and advice regarding eligibility for visas to the U.S. or Canada.