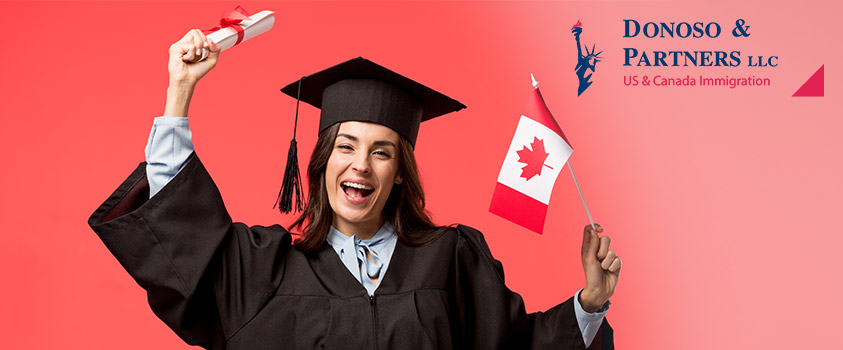 08 Feb

Alberta Launches the Foreign Graduate Start-Up Visa Stream to Attract Talented International Graduates

The Government of Alberta on January 27, 2021, launched a new immigration pathway to encourage international graduates to open businesses in Alberta that will create new high-paying jobs for Albertans and help diversify the economy.

The Foreign Graduate Start-Up Visa Stream (FGSVS) is an economic immigration program that nominates talented and qualified foreign educated graduates from outside Canada for permanent residence upon launching start-up enterprises and innovative businesses in Alberta.

Please read the information below to learn more about the eligibility criteria and the steps involved in the process.

How Do I Qualify for the Program?

Work experience: Minimum of 6 months' full-time work experience that can be a combination of actively managing or owning the business.

Education: Completion of a degree from a post-secondary institution outside of Canada within the last 2 years with an Educational Credential Assessment (ECA).

Business plan: A business plan with projected financials.

Pitch deck: A 10-minute presentation (slides only) that outlines the proposed business venture and focuses on what an investor would want to see.

Business establishment: Must have a minimum of 34% ownership if the business is located in an urban centre or a minimum of 51% ownership if located in regional area outside Calgary and Edmonton Census Metropolitan Areas (CMAs).

Business investment: A minimum level of investment from candidate's (or spouse or common-law partner) own equity or from a recognized Canadian financial institution, venture capital, or angel investment firm prior to coming to Alberta. The mandatory minimum investment for an urban centre is $100,000 while the mandatory minimum investment for a regional area is $50,000.

Letter of recommendation: Must have a letter of recommendation from an AINP-approved designated agency.

Settlement funds: Candidates must demonstrate that they have the funds needed to set up their business and support themselves while they are on a work permit and launching their start-up.

How do I Apply?
The Alberta Immigrant Nominee Program (AINP) is currently accepting Expression of Interest (EOI's) under the FGSVS through the AINP Portal. The information provided will be assessed and points will be awarded based on the FGSVS points grid. Candidates with the highest-ranking points will be invited to submit a Business Application.
Once the Business Application and supporting documents are received, the AINP will assess your Business Application. If the AINP deems that you have demonstrated that you meet all FGSVS criteria, you will be sent a Business Performance Agreement (BPA).
Once all parties have signed the BPA, the AINP will provide you with a copy of the signed agreement, a Business Application Approval Letter, and a Letter of Support. The Letter of Support allows you to apply for a 2-year work permit to Immigration, Refugees and Citizenship Canada (IRCC).
After receiving the work permit, you can move to Alberta to establish your business to meet the conditions of the BPA.
Once the conditions of the BPA have been met, you will submit the Final Report for AINP Nomination for permanent residency.
If your Final Report for AINP Nomination is approved, the AINP will notify IRCC and send a nomination letter to you explaining how to submit your permanent residency application to the IRCC.
Donoso & Partners, a leading immigration law firm based in Washington, D.C., will continue to report on developments regarding the immigration law and policy through our news section of donosolaw.com.
SCHEDULE A CONSULTATION TODAY.
Donoso & Partners, LLC provide assistance with review and advice regarding eligibility for visas to the U.S. or Canada.