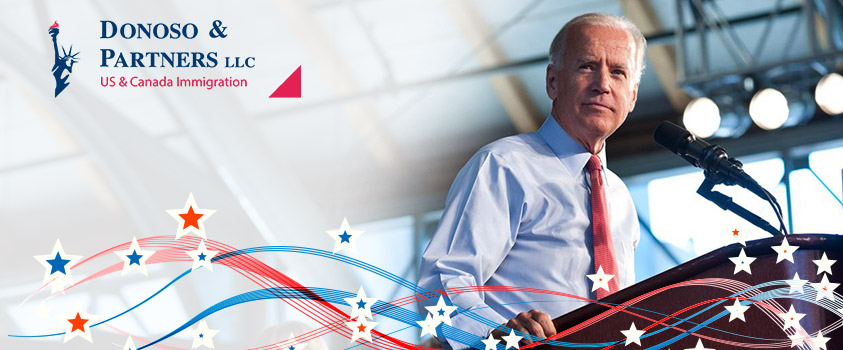 02 Feb

Biden Orders Review of Trump Border Measures

Washington, D.C., February 2, 2021: President Biden is expected to announce today that The White House will initiate a broad review of President Trump's border measures.

Among President Trump's most controversial measures were the family separation policy, the policy of requiring asylum applicants to wait in Mexico before being allowed to enter the U.S., and the "zero tolerance" border crackdown.

President Biden's review is the first step at re-structuring the former administration's policies. Some policies, such as the family separation and zero tolerance policies, are expected to be eventually significantly modified and potentially reversed.

Biden's orders will "review," though not cancel, the Migrant Protection Protocols, also known as the "Remain in Mexico" program, that sent more than 60,000 asylum seekers to wait outside U.S. territory while their claims are processed in immigration courts. The Biden administration has stopped placing asylum seekers in the program, but applicants with pending cases will not be allowed to immediately enter the United States while officials figure out how to dismantle the program.

President Biden's executive orders do not impact the emergency pandemic measure known as Title 42, that allows border authorities to rapidly "expel" back to Mexico those who cross the border illegally. Officials from the Department of Homeland Security have stated that these measures remain necessary to prevent the spread of the coronavirus inside U.S. border stations and immigration jails.

Donoso & Partners, a leading immigration law firm based in Washington, D.C., will continue to report on developments regarding the immigration law and policy through our news section of donosolaw.com.
SCHEDULE A CONSULTATION TODAY.
Donoso & Partners, LLC provide assistance with review and advice regarding eligibility for visas to the U.S. or Canada.