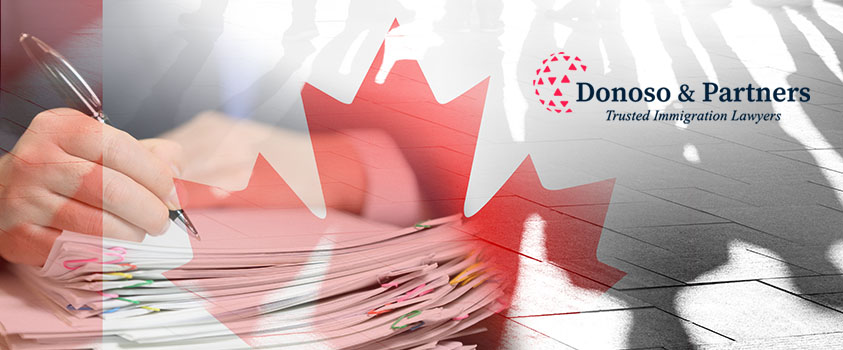 31 Aug

Canada Seeks to Reduce Immigration Backlogs

August 31st, 2022

Canada's immigration system is severely backlogged. That is a fact that employers and beneficiaries have encountered head-on over the last 24 months.

Immigration, Refugee and Citizenship Canada (IRCC) is now taking steps to reduce backlogs in visa processing by hiring more personnel and streamlining programmes.

Canadian Minister of Immigration, Refugees & Citizenship, the Hon. Sean Fraser, confirmed last week that IRCC is seeking to hire approximately 1,250 new employees to address long processing times and reduce the number of backlogged applications in the system.

Additionally, IRCC is launching a new web page that will give the public better access to track immigration backlogs and get regular updates about what is being done to address the backlog issues. The webpage will be updated monthly to release statistics related to immigration to keep the community up to date.

The roots of IRCC's backlog are familiar to all: the COVID pandemic, labor shortages in Canada across skilled and unskilled workers, and a significant spike in visa applications in response to humanitarian situations throughout the world.

According to IRCC, its processing times are slowly improving and returning to pre-pandemic service standards for new clients in programs such as Express Entry, and family reunification through spousal sponsorship.

In 2021, the IRCC welcomed more than 405,000 new permanent residents to Canada. The goal for 2022 is to admit over 431,000 new permanent residents and as of July 31st, the IRCC has already admitted over 275,000 which has been higher than any previous year.

Currently, in 2022, there have been a total of 275,000 new permanent residents that have arrived from the beginning of the year to the end of July. In that same period, 349,000 new work permits were issued, including 220,000 open work permits.

There has also been an increase in study permit applications. 360,000 permits have been finalized so far in 2022, which is up 31 percent from the total number of study permits issued over the same period in 2021.

Donoso & Partners, a leading immigration law firm based in Washington, D.C., will continue to report on developments regarding the immigration law and policy through our news section of donosolaw.com.
SCHEDULE A CONSULTATION TODAY.
Donoso & Partners, LLC provide assistance with review and advice regarding eligibility for visas to the U.S. or Canada.