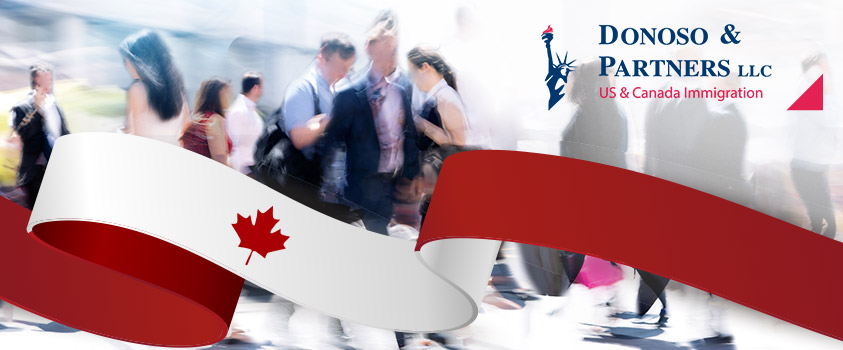 02 Nov

Canada Unveils Its Historic 2021-2023 Immigration Levels Plan

On October 30, 2020, The Minister of Immigration, Refugees and Citizenship Canada (IRCC), Honorable Marco Mendicino, tabled the 2021‒2023 Immigration Levels Plan, which sets out a path for responsible increases to immigration targets to help the Canadian economy recover from Covid-19, drive future growth and create jobs for middle class Canadians.

The 2021-2023 Immigration Plan aims to welcome 1.2 Million immigrants in the next three years to bolster the economy and fill jobs in sectors experiencing shortages as a result of the pandemic.

Earlier this year, on March 12, 2020, the federal government had announced that Canada would target to welcome over one million new permanent residents between 2020 and 2022. Although IRCC continued to accept and process applications throughout the pandemic, the travel restrictions in response to Covid-19 and capacity constraints led to a shortfall in admissions over the last several months. It has been reported that through August, Canada welcomed 128,425 newcomers, less than half of the 341,000 immigrant target, it had set for 2020.

To make up for this shortfall, over the coming three years, Canada will aim to welcome the following level of new Permanent Residents:
2021: 401,000 Immigrants
2022: 411,000 Immigrants
2023: 421,000 Immigrants
It must be noted that the only time Canada welcomed over 400,000 immigrants in a year was in 1913, when it admitted 401,000 newcomers. It has never come close to this figure again.
As per the 2021-2023 Immigration Levels Plan, Canada is expected welcome about 60 percent of all immigrants under Economic Class Programs, including through Express Entry and the Provincial Nominee Program.
Immigration Minister Marco Mendicino said in a press release that "Immigration is essential to getting us through the pandemic, but also to our short-term economic recovery and our long-term economic growth. Our plan will help to address some of our most acute labor shortages and to grow our population to keep Canada competitive on the world stage."
The 2021–2023 Immigration Levels Plan will help cement Canada's place among the world's top destinations for talent, creating a strong foundation for economic growth while reuniting family members with their loved ones and fulfilling Canada's humanitarian commitments.
Donoso & Partners, a leading immigration law firm based in Washington, D.C., will continue to report on developments regarding the immigration law and policy through our news section of donosolaw.com.
SCHEDULE A CONSULTATION TODAY.
Donoso & Partners, LLC provide assistance with review and advice regarding eligibility for visas to the U.S. or Canada.